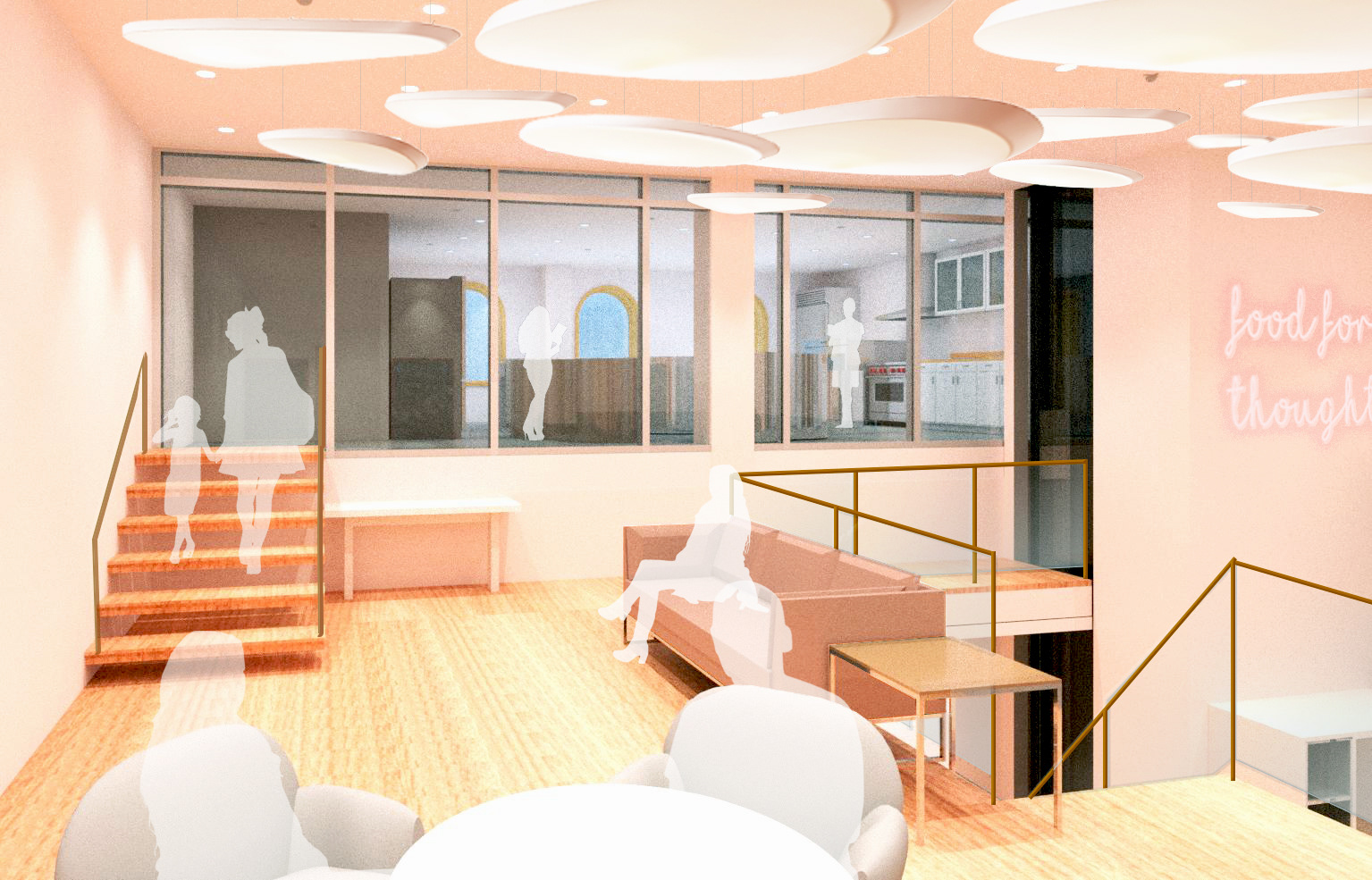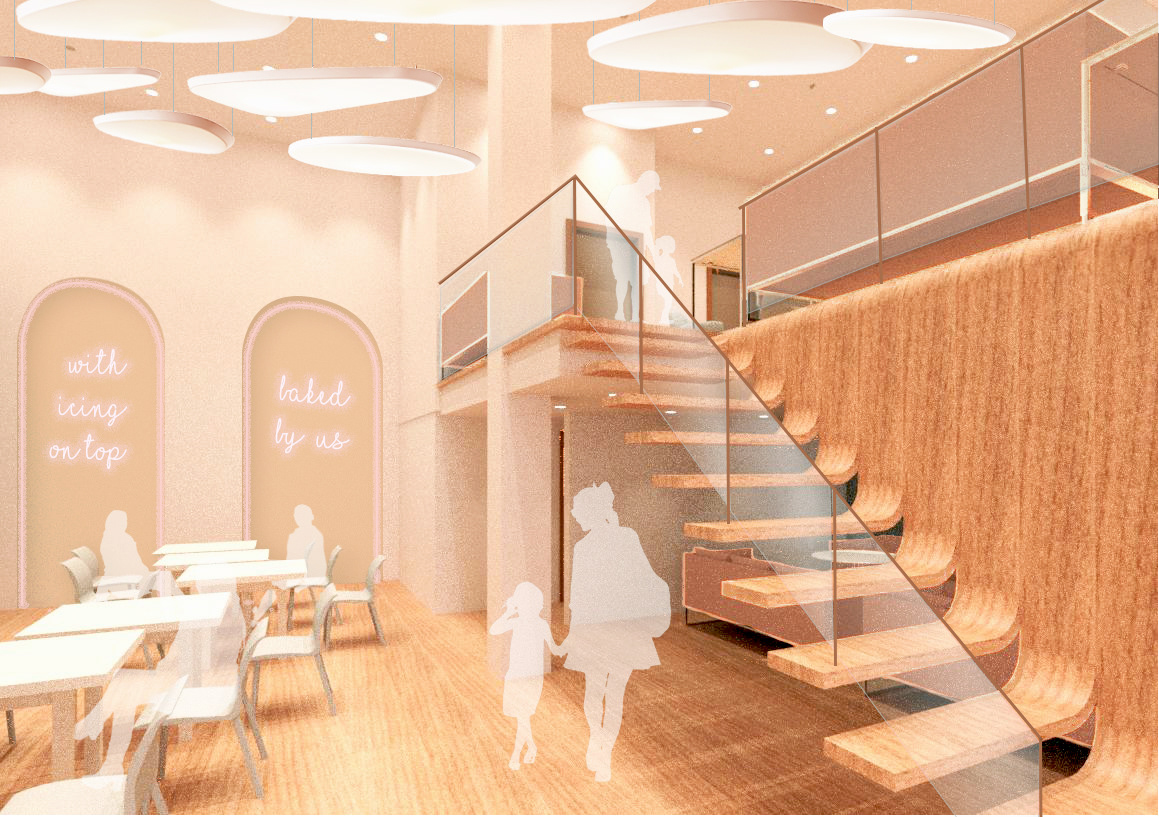 BY _you_ is the new comfort stop for families and students to
engage in more interactive, hands-on experience 
in the Ithaca Commons. To
 promote and add liveliness to the local community
,

BY _you_ offers home-baked goods with relaxed cafe seating and a rentable baking studio with educational workshops. 
***
To model a current existing building and reprogram it to meet the needs of the Ithaca Commons.
Construction Documentation |January 2020 - May 2020 | Codesigned with Yanis Park
154 and 156 E State Street, Ithaca, New York, 14853
As the 21st largest city in New York, it has an estimated population of 40,000 people with a median age of 21-22 years old. 
Ithaca Commons is the perfect place for gatherings especially during seasons like Apple Fest. There is a strong art presence showcased in the local artistry and historic architecture in the neighborhood, valuing handcrafted goods. Shop clientele vary from students to local families, with an
increasing focus on educational and interactive experiences
as seen in tasting rooms and studios. Even with the strong sense of local culture in the commons, however, there was a lack of group activity and liveliness.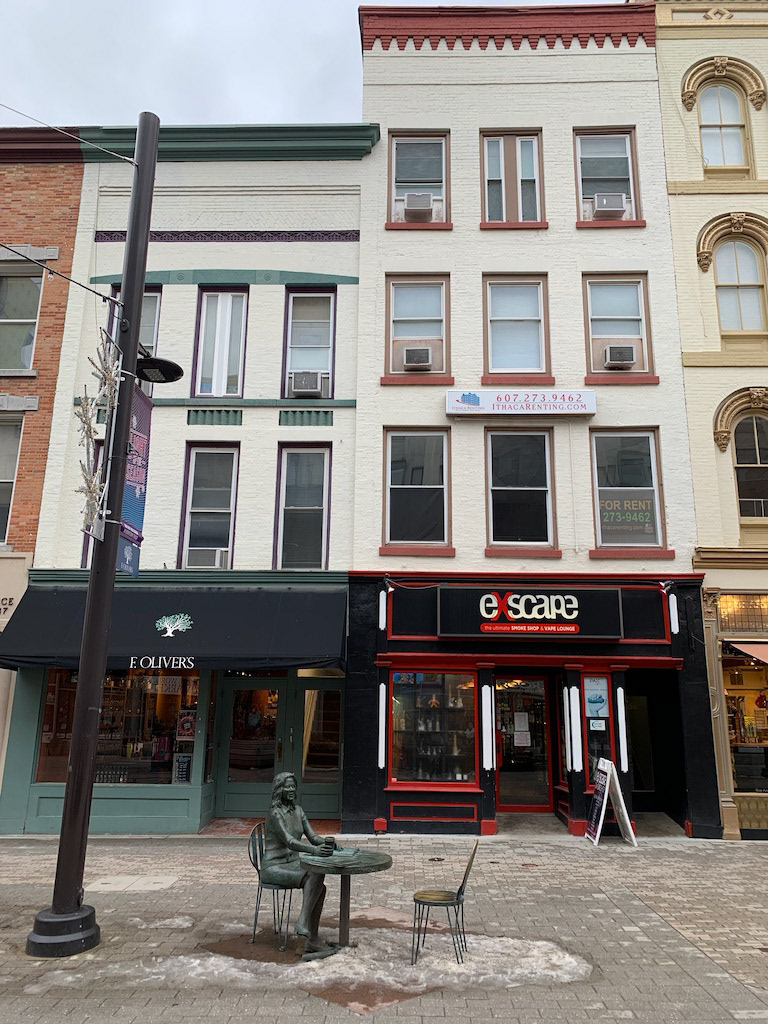 > Encourage students and families to come out to the Commons
> Meet the lack of dessert options while integrating a more interactive, hands-on experience
> Promote local businesses by providing a more inviting atmosphere for a convenient local pick-up option
> Sustain a unique, accommodating, and successful business
> Owners and part-time workers/bakers in the bakery
> Students and instructors interested in renting out a space to host workshops
> Local customers looking for a sweet spot to relax with friends and peers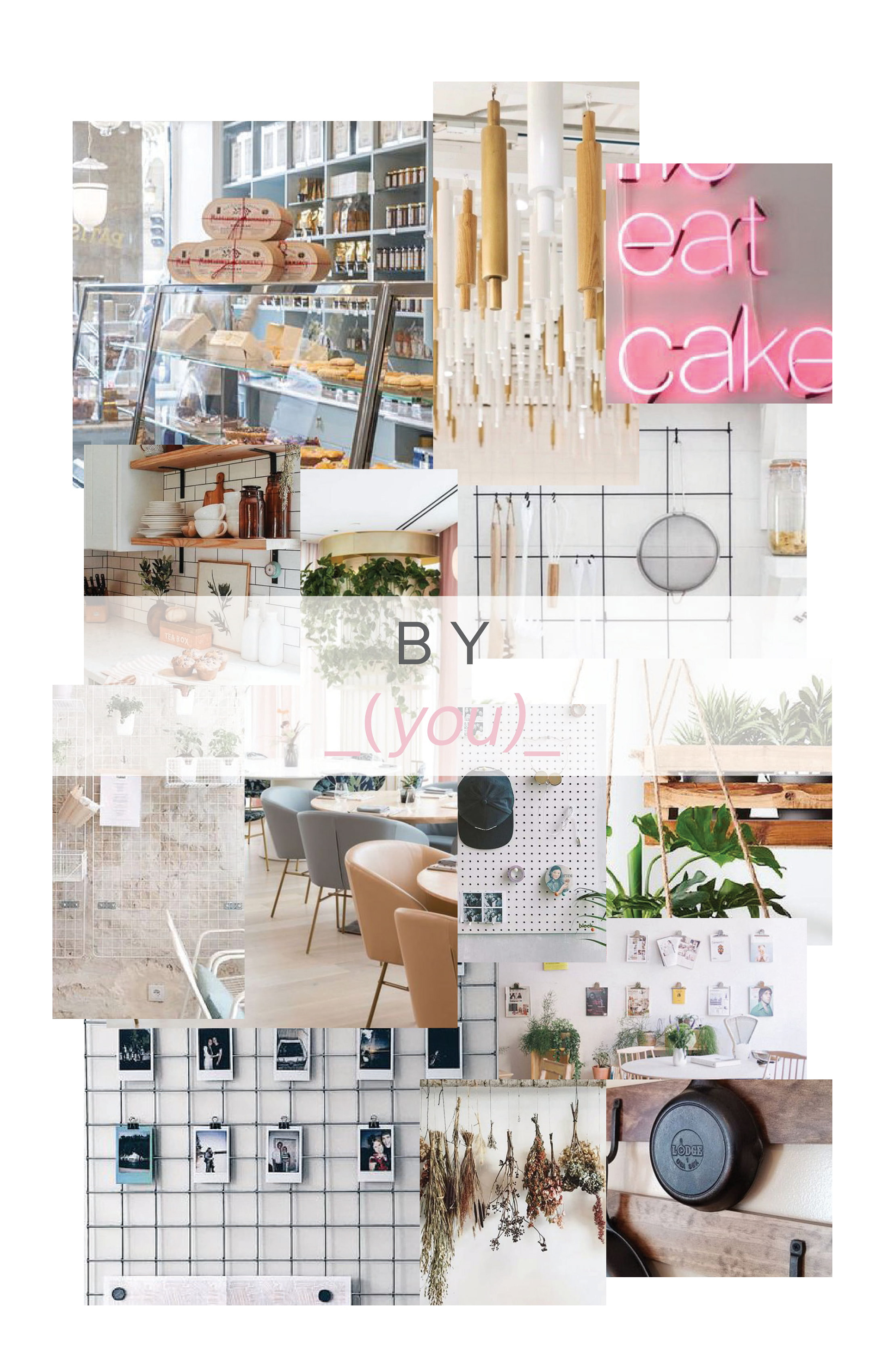 SAMPLE DRAWINGS FROM CONSTRUCTION DOCUMENT SET