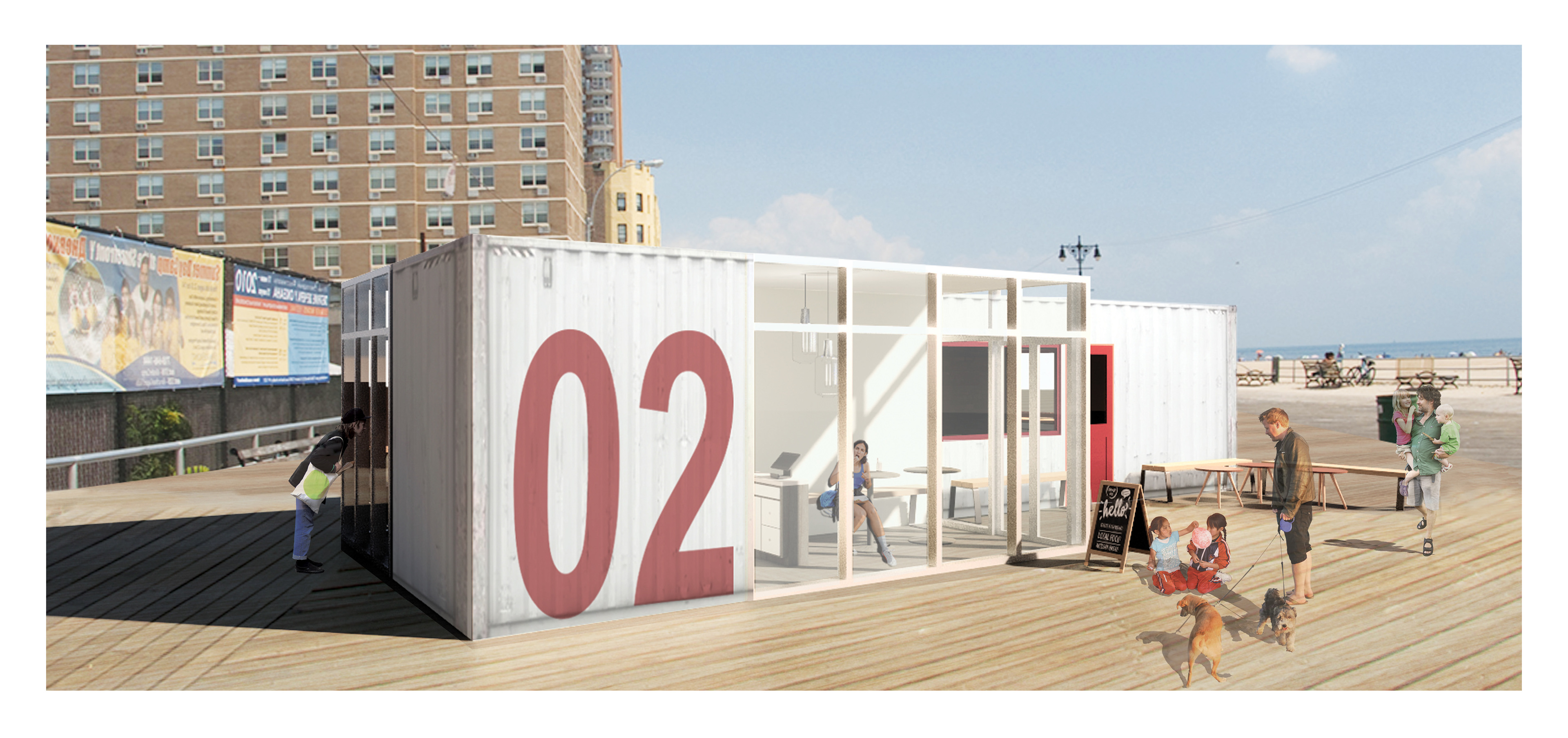 The Carnival Boardwalk
repurposes shipping containers
to resolve the issue of overcrowding in Coney Island, New York. This
two-in-one solution
provides additional entertainment along the vacant boardwalk with a fun and accessible circulation. Designed for both children and adults, Program 02 is just one of many possible
modular arrangements
of the shipping containers.
***
To explore the design opportunities of shipping containers and repurpose three abandoned shipping containers. While the containers must fit seamlessly into the selected site, the program should consider the limitations of the container scale and materiality.
Magnifying Small Spaces |September 2019 - November 2019
Brighton Beach is located in Brooklyn, New York, right next to the more familiar, Coney Island Boardwalk and Beach. 
Coney Island is a destination for both tourists and residents in the area with its diverse and lively activities in the area. Recreations include circuses, an amusement park, museums, etc. Hence, especially
in the summer peak season, the area faces a problem of overcrowd in such a concentrated and densely populated area.
Brighton Beach shares the same boardwalk, sand, and views as Coney Island but not the same crowd. Situated just adjacent to the more popular boardwalk, Brighton Beach, however, is much quieter and isolated even with its convenience access to the B and D train lines.
This makes Brighton Beach a suitable site to place the modular shipping containers not only because shipping containers itself are built to withstand salt water erosion but also to solve the overcrowding at Coney Island.
This is a great opportunity to expand on food, fun, and entertainment using a chain of modular booths. This specific location along the boardwalk is next to a playground which can attract families of all ages to explore the new Carnival Boardwalk.
Positioned at a 30 degree angle, this increases visibility of the programs happening as pedestrians arrive at either sides of the boardwalk.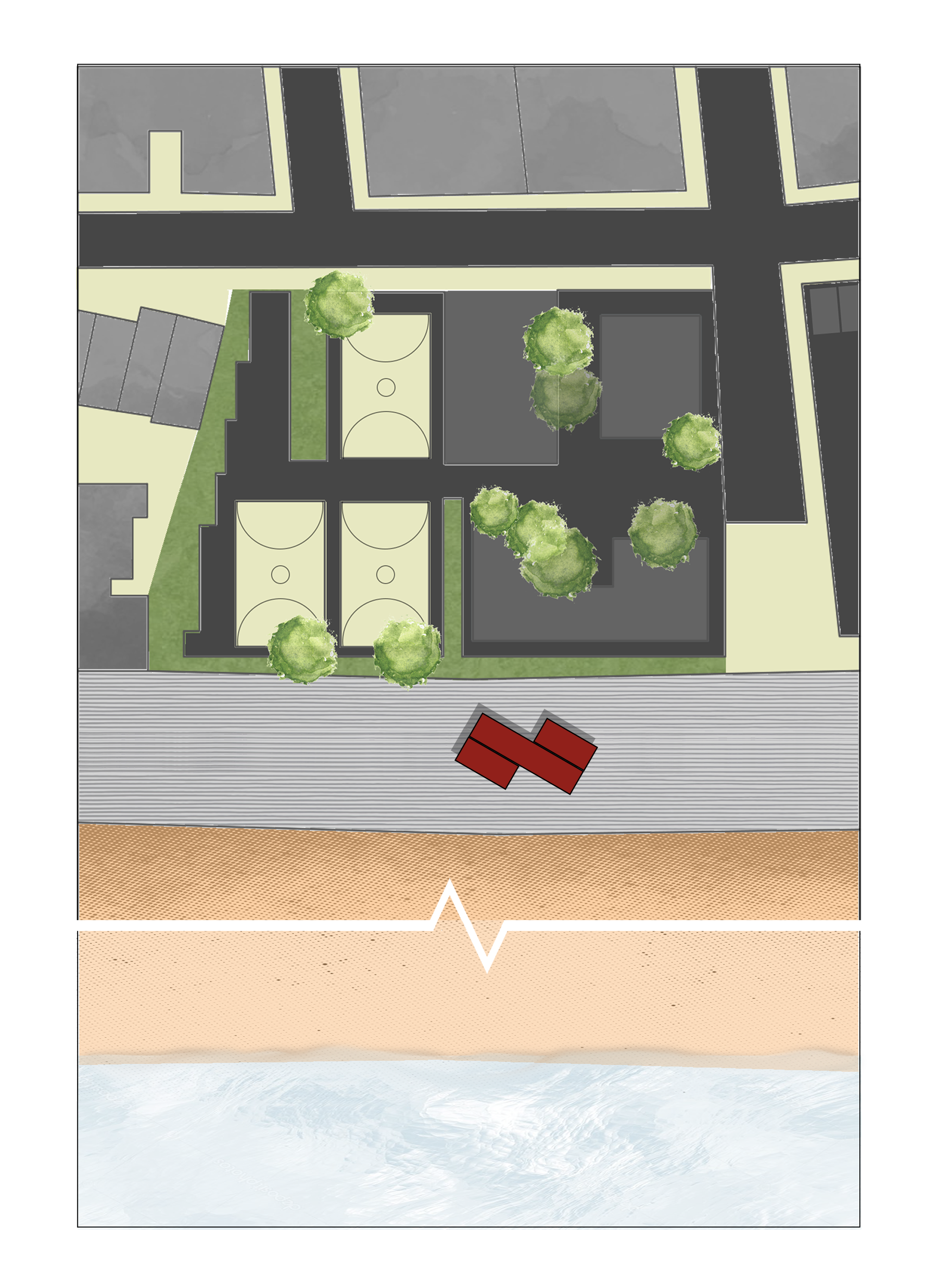 Designed to be fun and accessible to all, Carnival Boardwalk offers a variety of programs to accommodate individuals, couples, families, and more. As sample users of the space, the following illustrates how a family of four and the employees operating the space may use specific modules in this program. 

Flexible combinations of the carnival modules
all use three shipping containers, one of which is twice the length of the other two. These shipping containers in Program 02 are subdivided to maintain its original geometry and combined in a zig zag arrangement to allow for a more dynamic and accessible circulation. Other modular systems are possible as shown in Programs 01 and 03.
Program 02 specifically consists of a game booth, a pizzeria with an interactive twist, and a small snacks and refreshments shop, all with a shared theme of "POP!" 

​​​​​​​