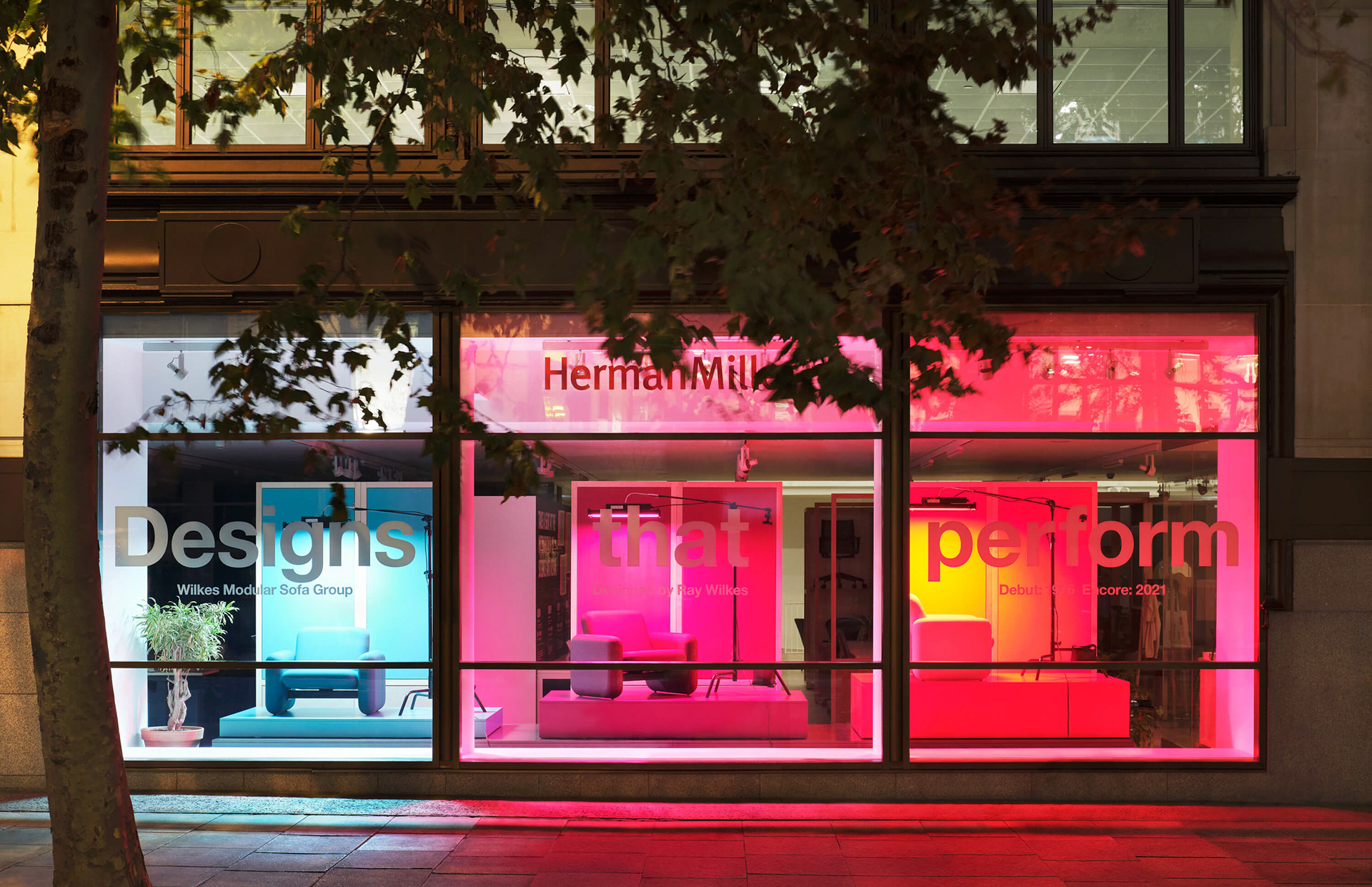 Introducing The Wilkes Modular Sofa Group designed by Ray Wilkes. This
experiential exhibit highlights both the product and the designer's minimalist spirit
. Its instantly recognizable form is immersed in colored washes to further emphasize the product's material offering. From one chair to a six-seater, this modular and timeless collection fits seamlessly wherever it goes. 
***
To propose a concept and design for the (re)launch of the Wilkes Modular Sofa Group by Herman Miller with the given budget and timeline. 
Herman Miller Internship | June 2021 - July 2021 | Codesigned with my work team leader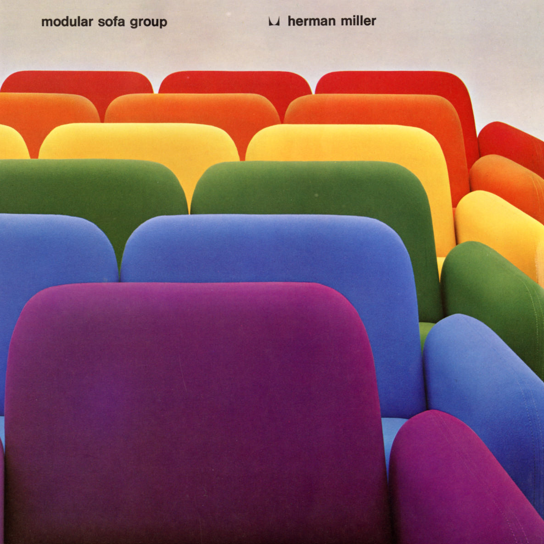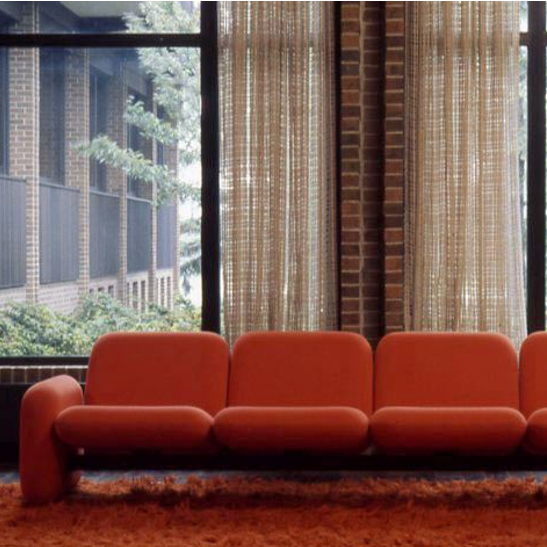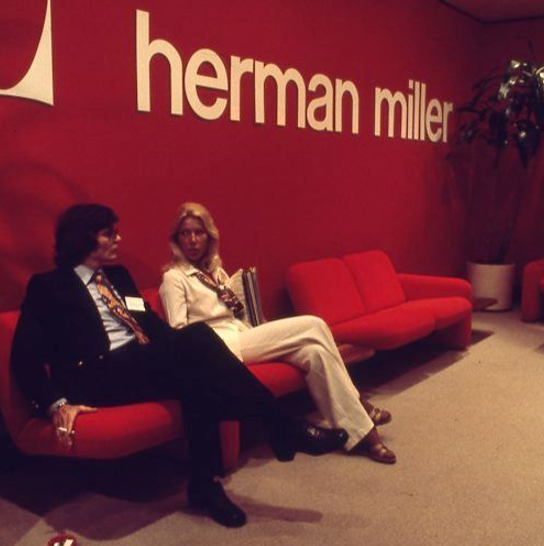 Wilkes designed his Modular Sofa Group (1976) while experimenting with new foam-injection technology that created smooth, contoured shapes. The technology informed the resulting design of square cushions with round edges and gave it the name we know and love today: Chiclet. 
While the sofa always had a group of devoted followers, its reintroduction in 2021 has caught the eye of even more design enthusiasts. 
- description provided by editorial intern, Nicole Tooley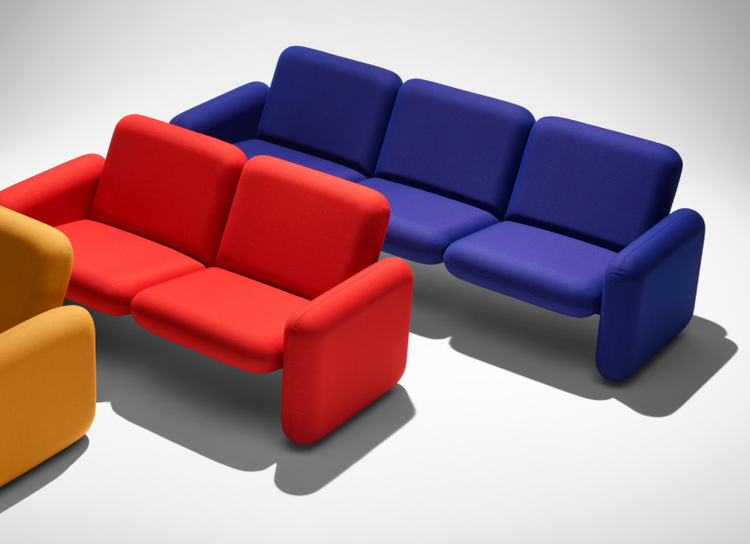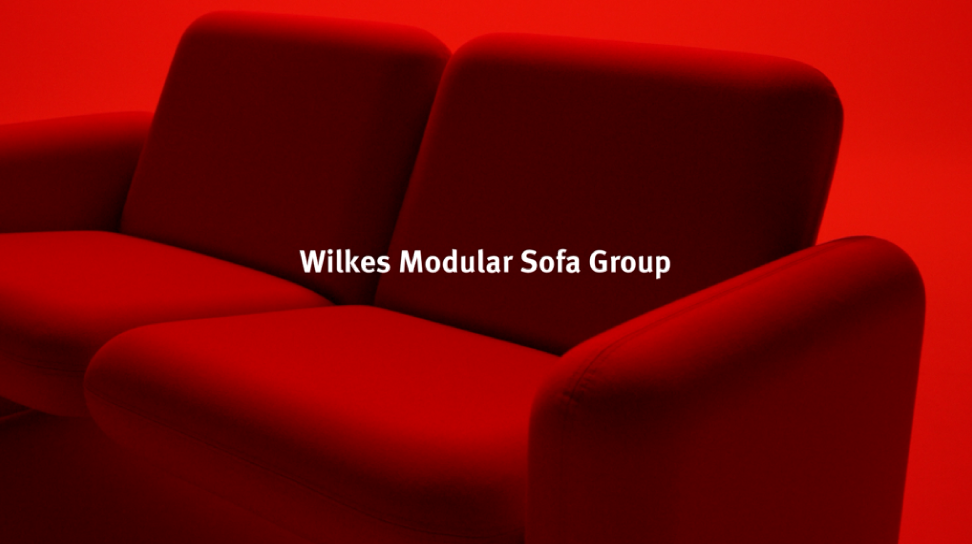 Marketing Key Words
Iconic, Friendly, Playful, Simple, Witty
To highlight Chiclet's properties and historic value, I proposed different concepts to showcase the product in a new
postmodern light
. On the left, we have a cross-section idea of revealing the foam-injection technology underneath its upholstery. On the right, we have different lighting effects we can do with the product to either
match or complement its material offerings
while emphasizing its
modularity and scale
.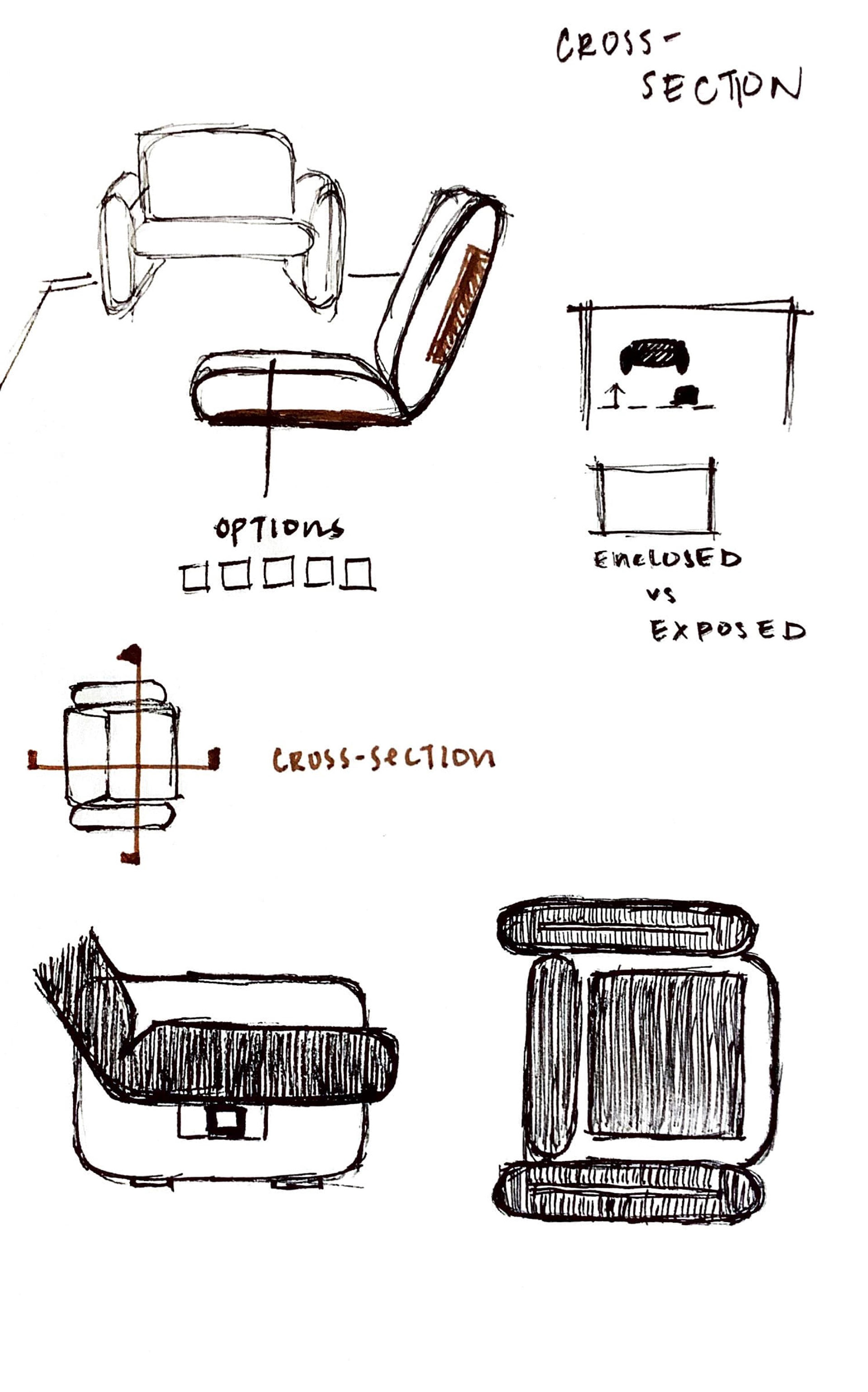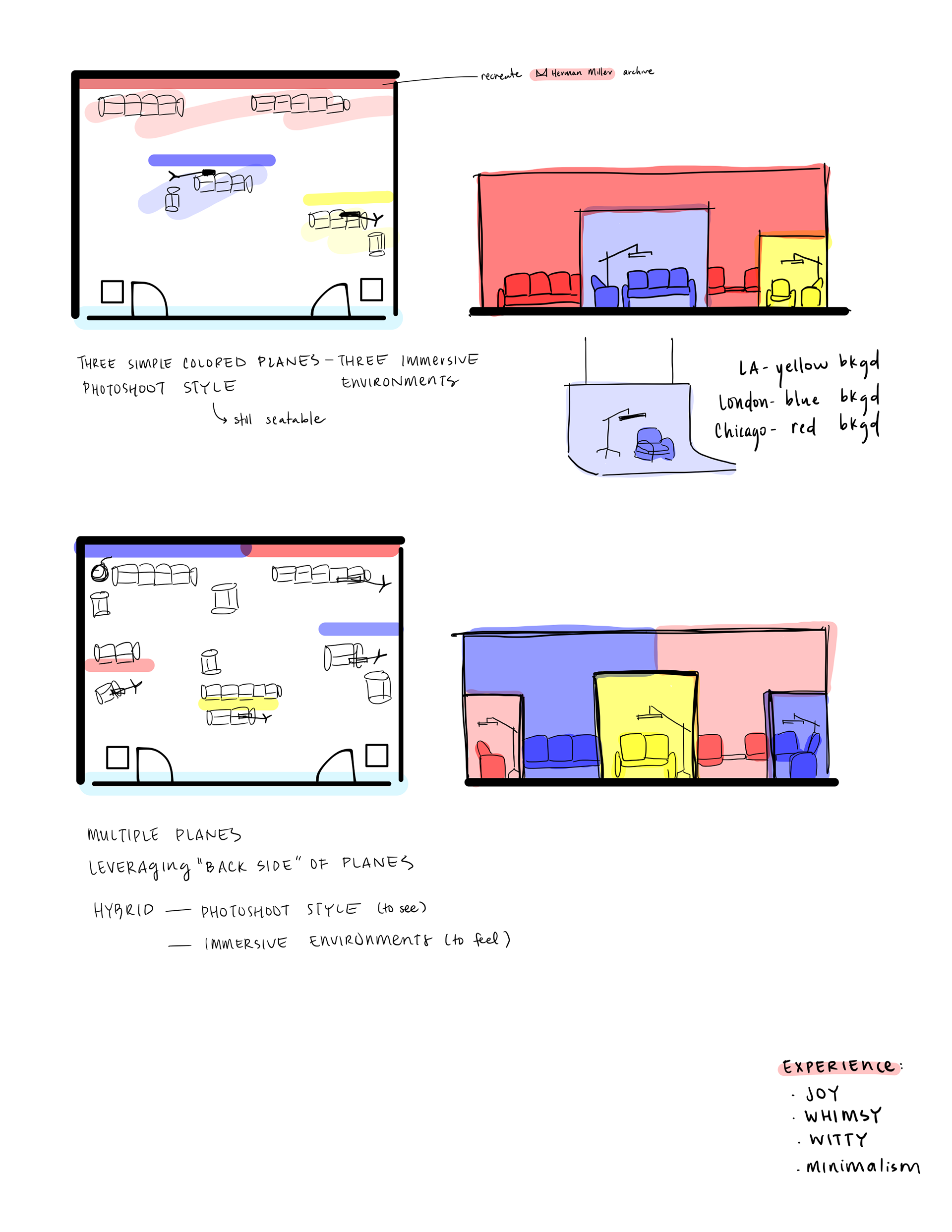 After arranging the product in the showroom and putting the components together, we designed the storefront to point to the experiential exhibit inside the showroom. This display features
colored podiums at different heights to showcase Chiclet's unique angles
and
elevate the product under their respective RGB lights
.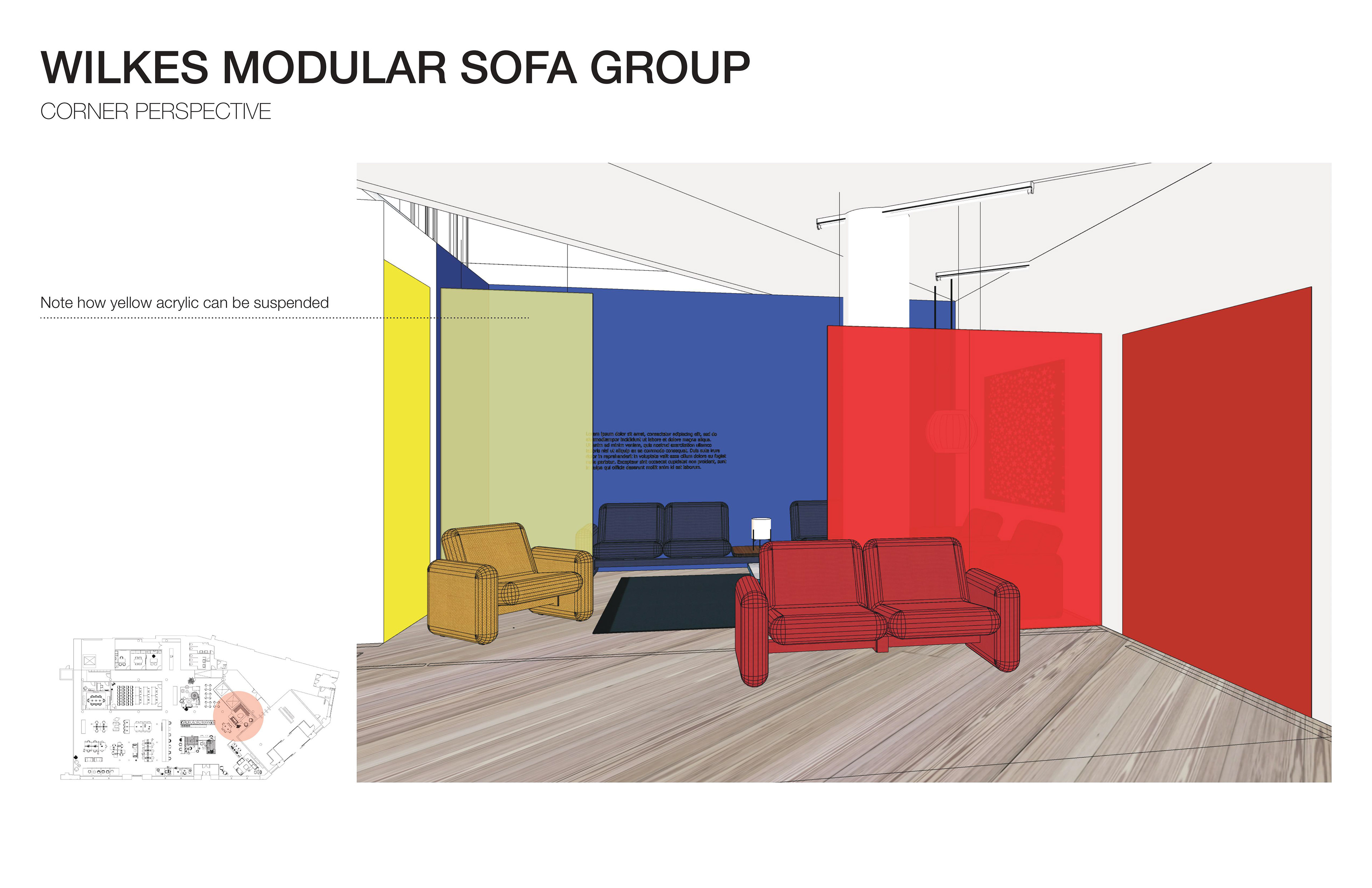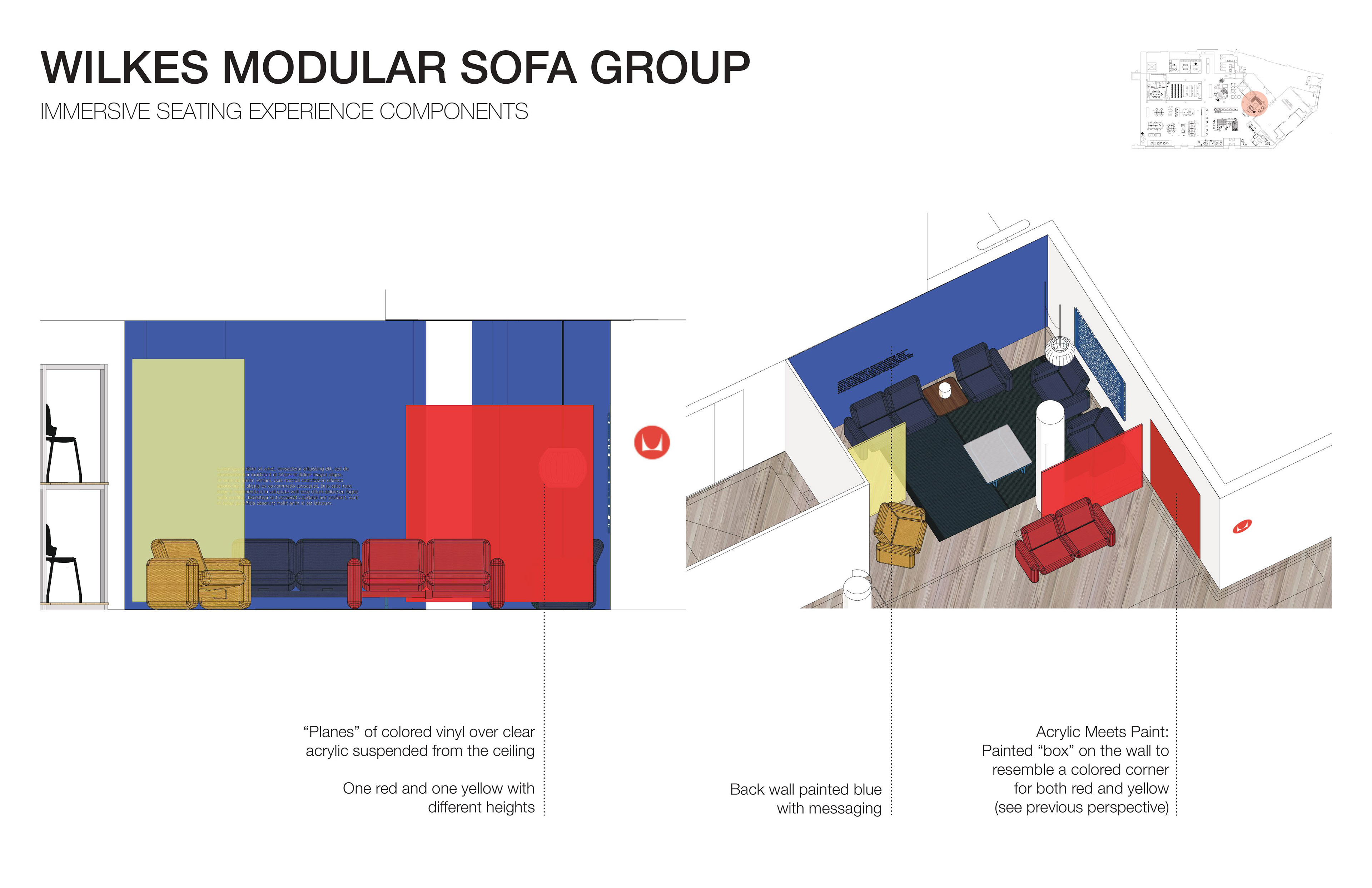 By testing out the installation on a smaller scale, we were able to
experiment with different lighting effects, panel materiality, and product placement
as it would appear in the showroom.​​​​​​​​​​​​​​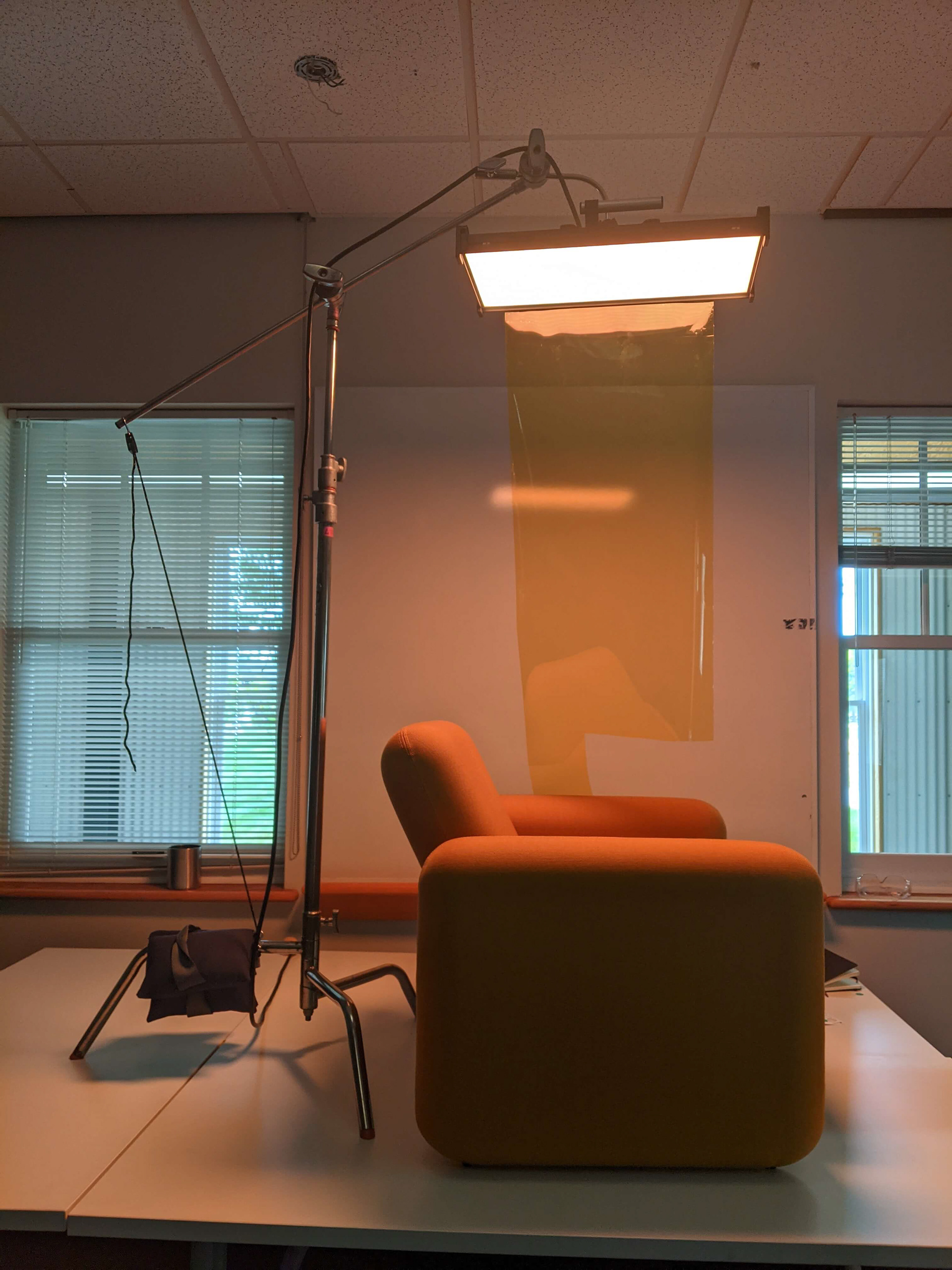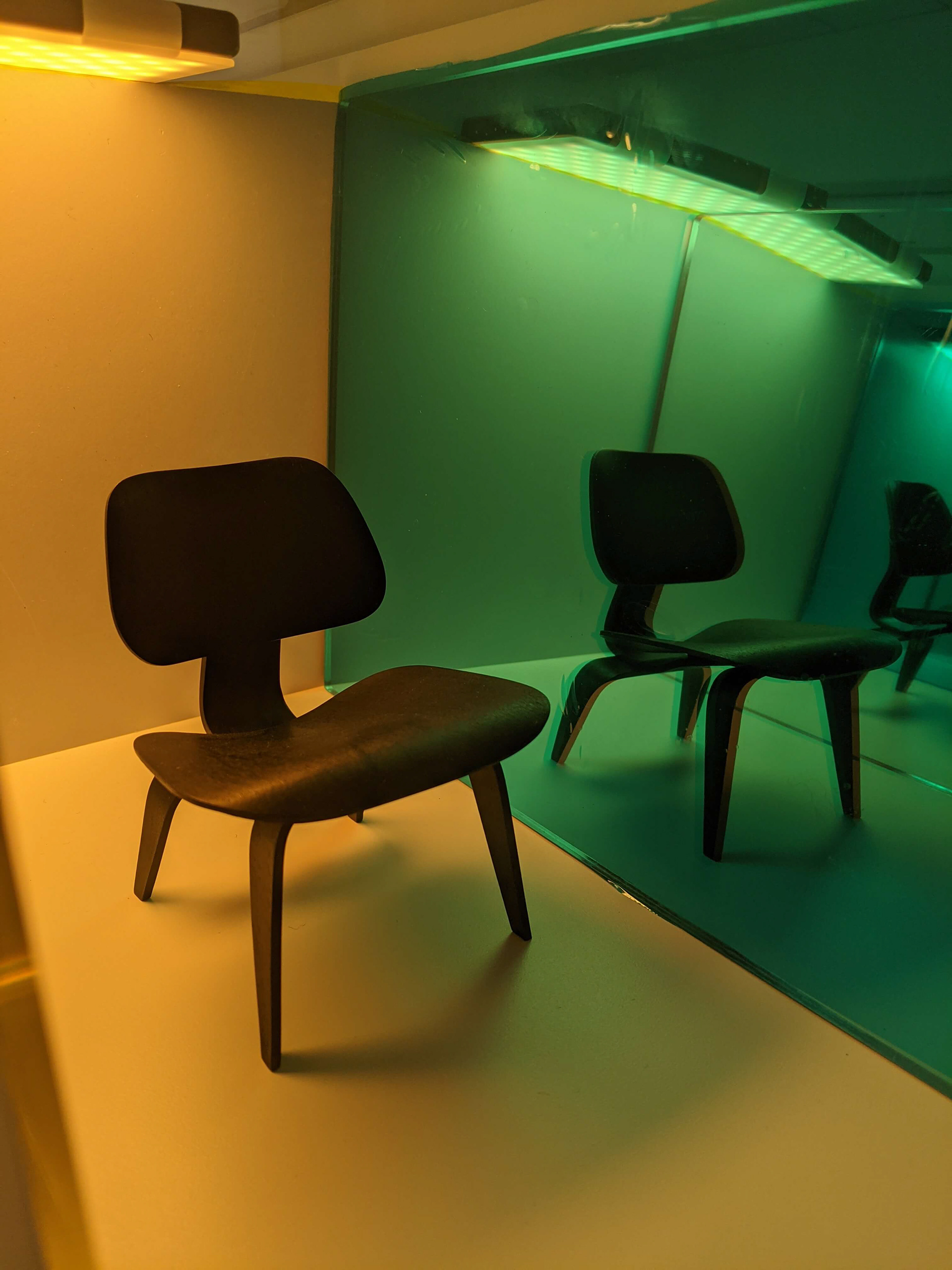 This experiential exhibit
invites Chiclet enthusiasts to step into the product's vast offerings
. Simple planes backing the product create an immersive setting and allude to both the product's minimalistic design as well as its original marketing materials back in 1976. Colorful illusions, on the other hand, mirror the product's
whimsy nature and iconic silhouette
in a new timeless generation,
aligning with its current marketing materials
.