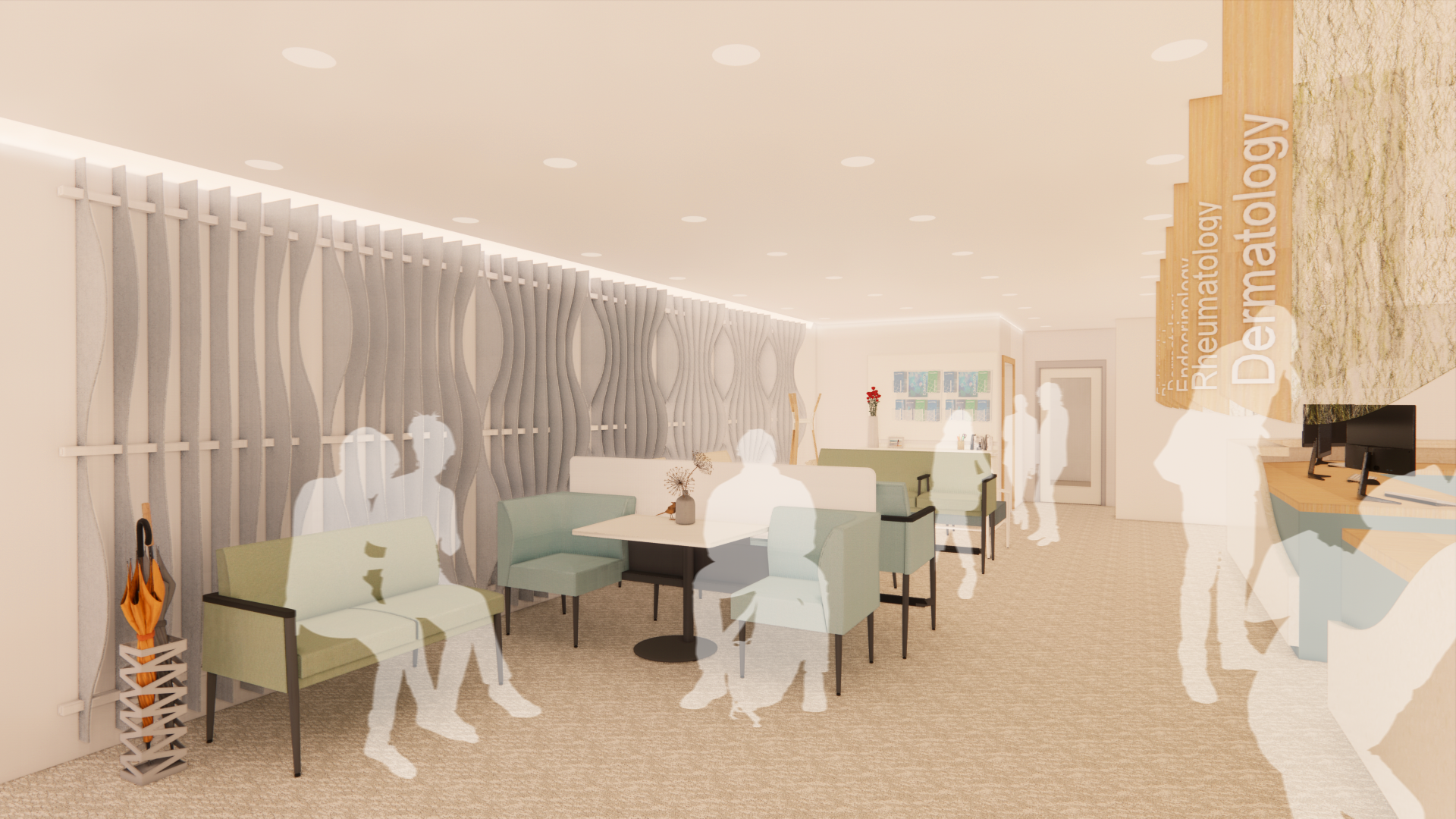 Transformed 1020 Craft Road is a
multispecialty clinic that seamlessly integrates
four departments into a cohesive unit. Staff and patients are welcomed to a safe space that fosters
meaningful collaboration both within and between departments
while celebrating Cayuga Health as a trusted driver of integrated health services.
***
Work with a programming team and landscape designer to combine Cayuga Medical Associate's dermatology, gastroenterology, endocrinology, and rheumatology departments into one location, 1020 Craft Road.
Health and Healing | November 2021 - December 2021 | Landscape by Gavin Ratliff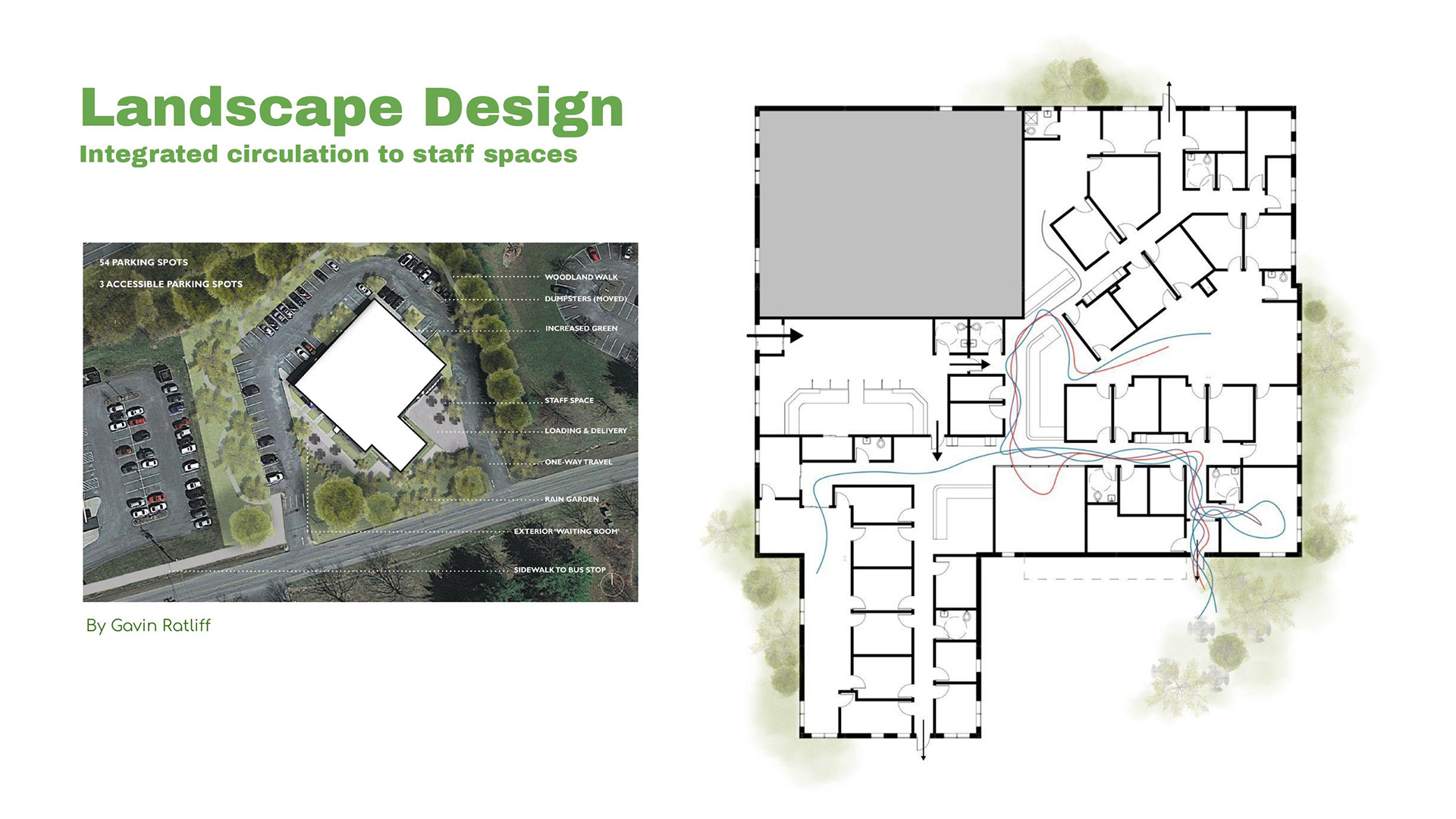 1020 Craft Road is located in Ithaca, New York. In its current state, the site is being
underutilized as a shared space
between Dermatology and the Women's Health Department. 
Using a user profile and behavioral circuit approach, the programming team identified the main challenges and departmental needs in the space
. These issues centered around
privacy, storage, workstations, and break-out areas
. We identified additional traces on-site that further informed us of our programming recommendations and designs.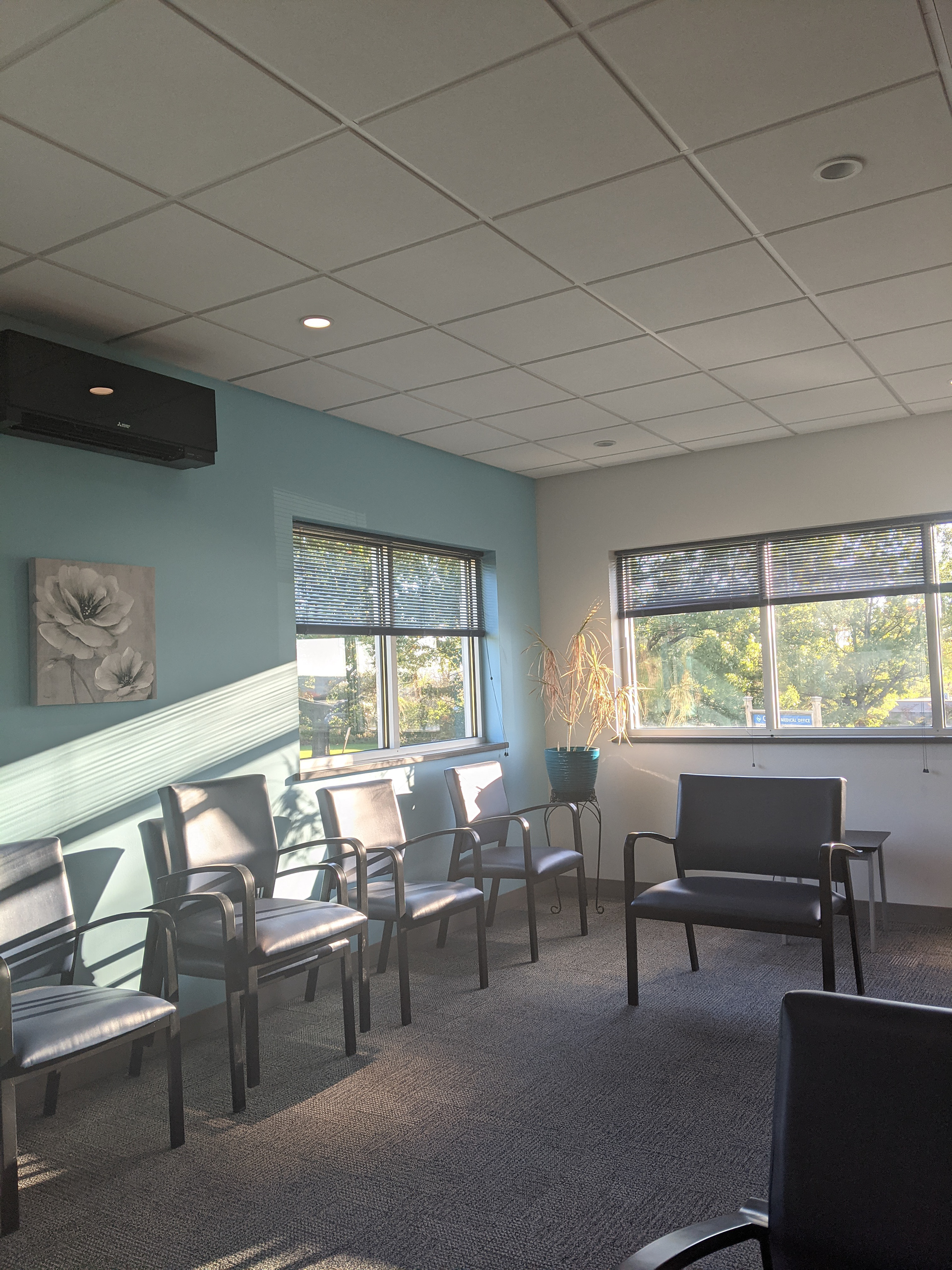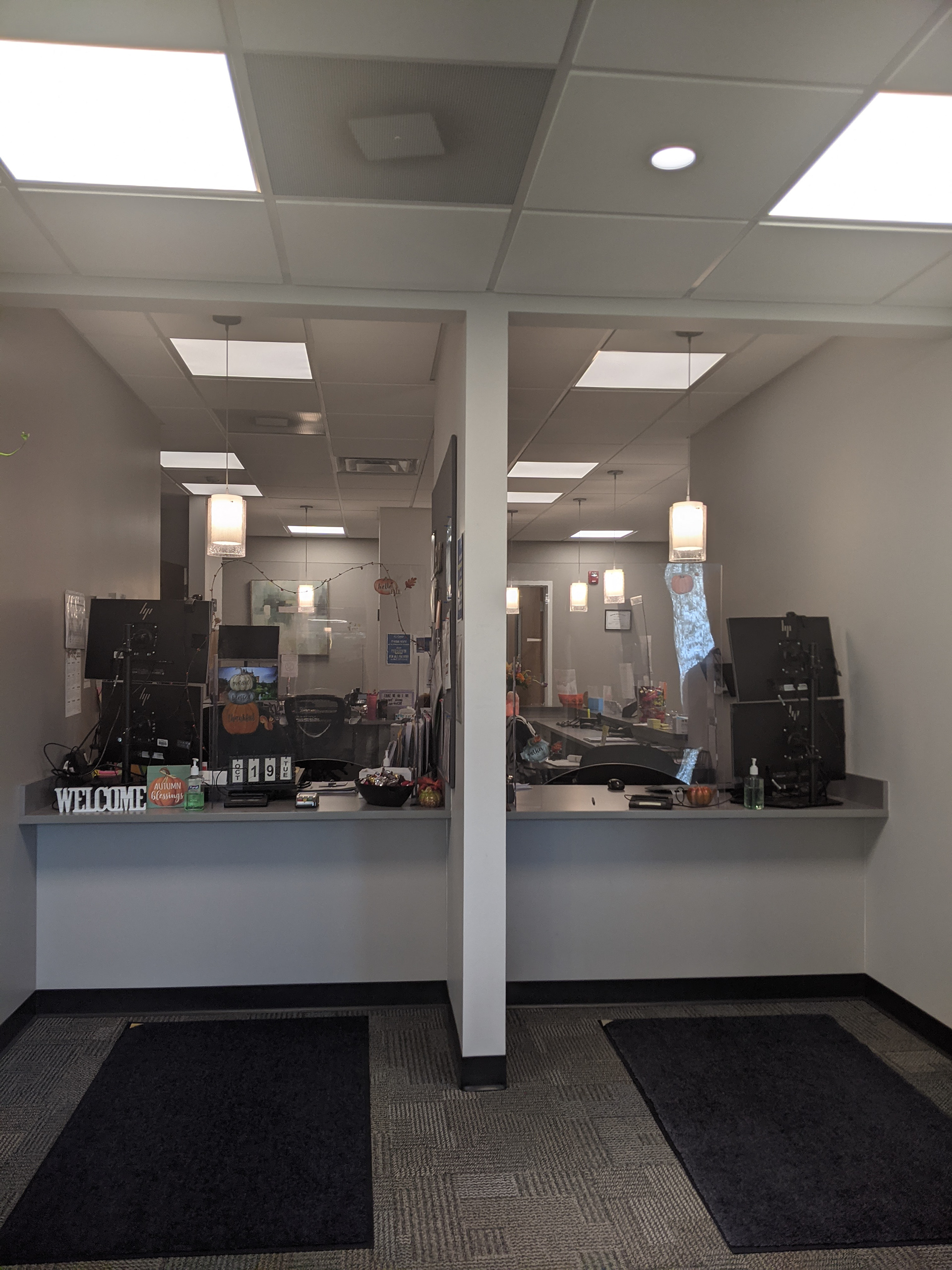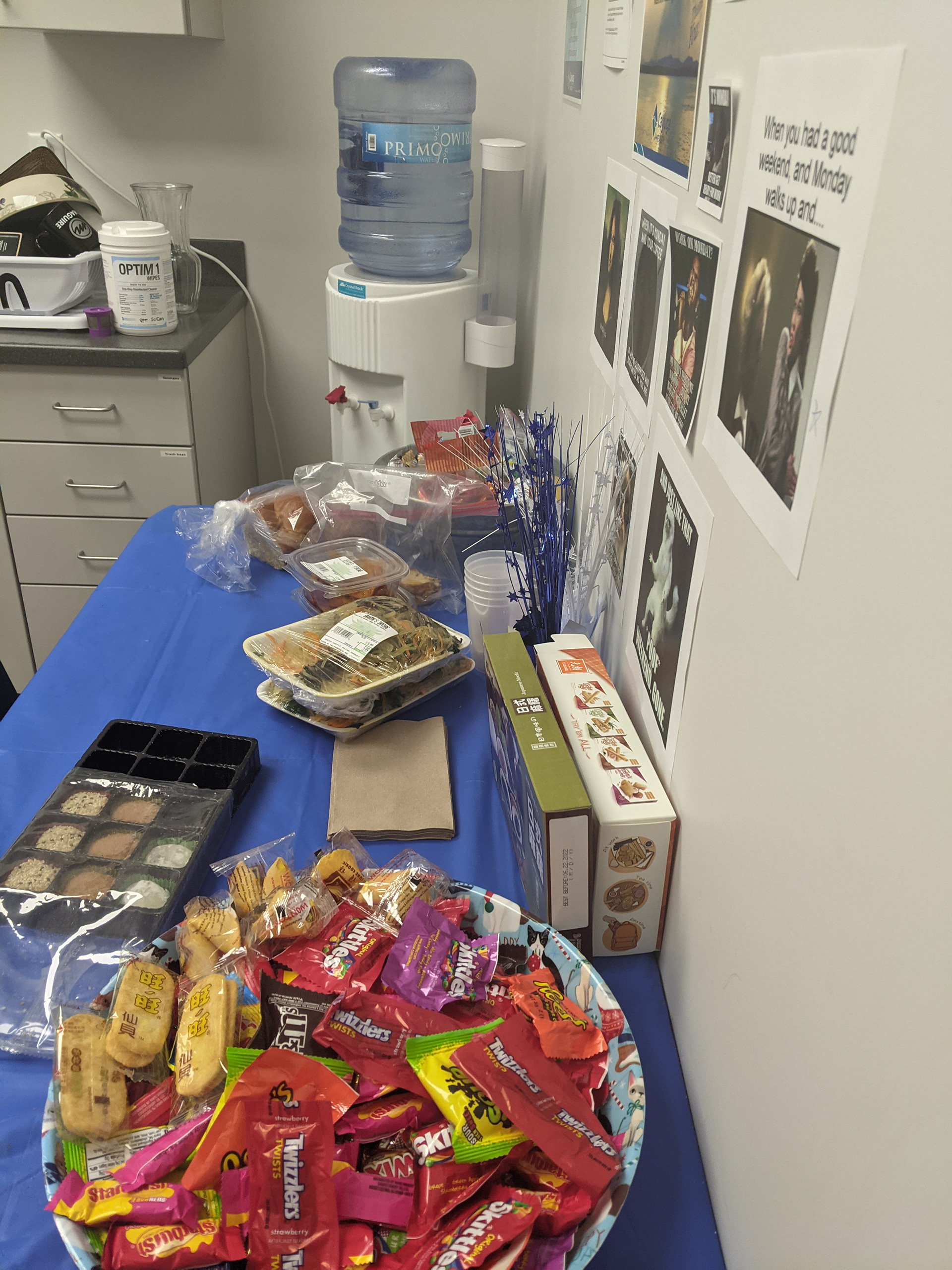 With a cultural shift towards an integrated care model, dual access workflow can
improve collaboration between healthcare providers, medical technicians, schedulers, and patients
. Two separate entrances can separate flow paths, create safe and clear navigation away from clinical clutter, and resupply and clean exam rooms via the provider access point to
improve patient flow and minimize the risk of infection spreading.
The floorplate is divided into
three major areas
: staff space for staff operated areas, dual access workflow for providers and project managers, and patient care including exam and procedure rooms.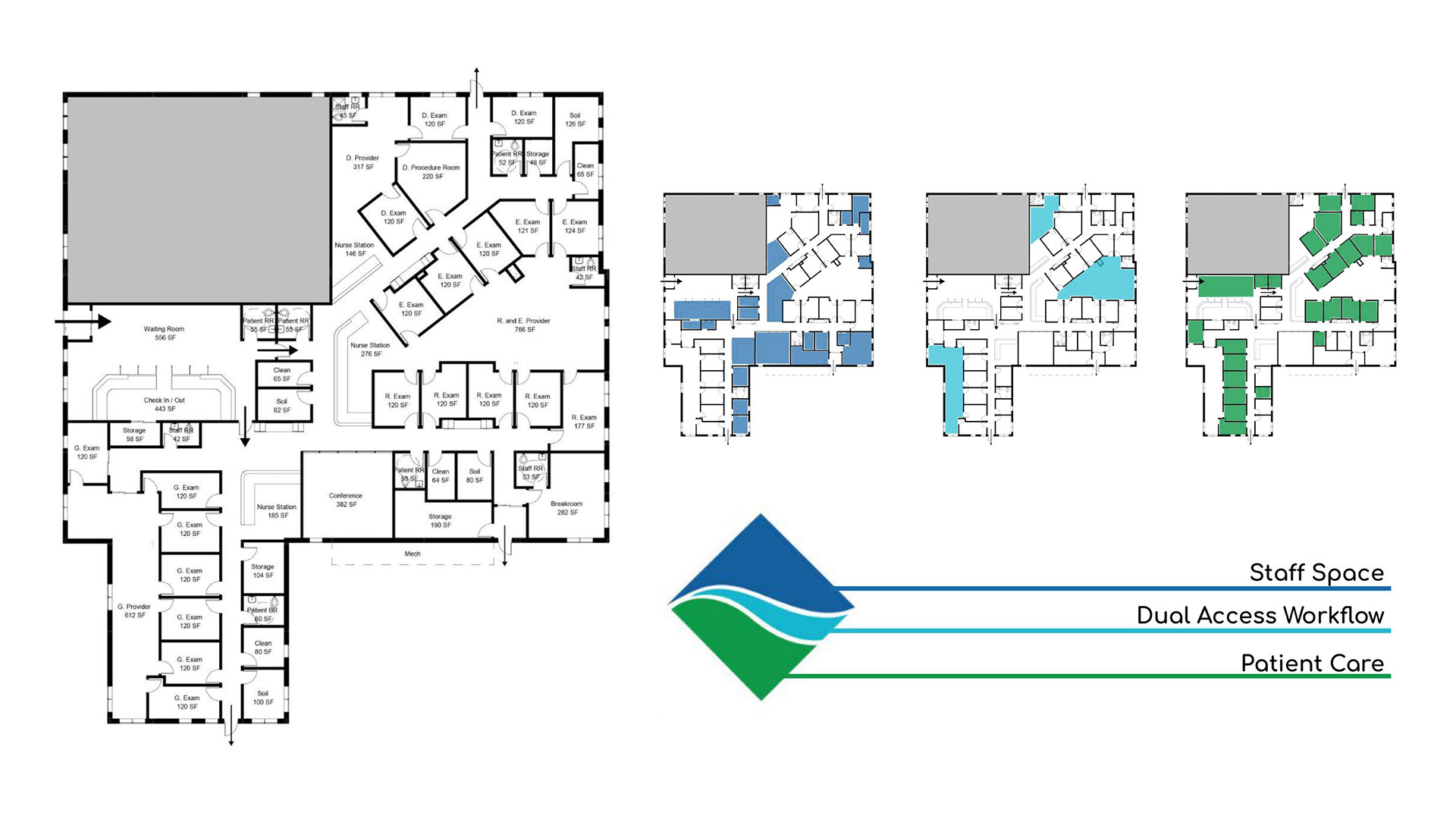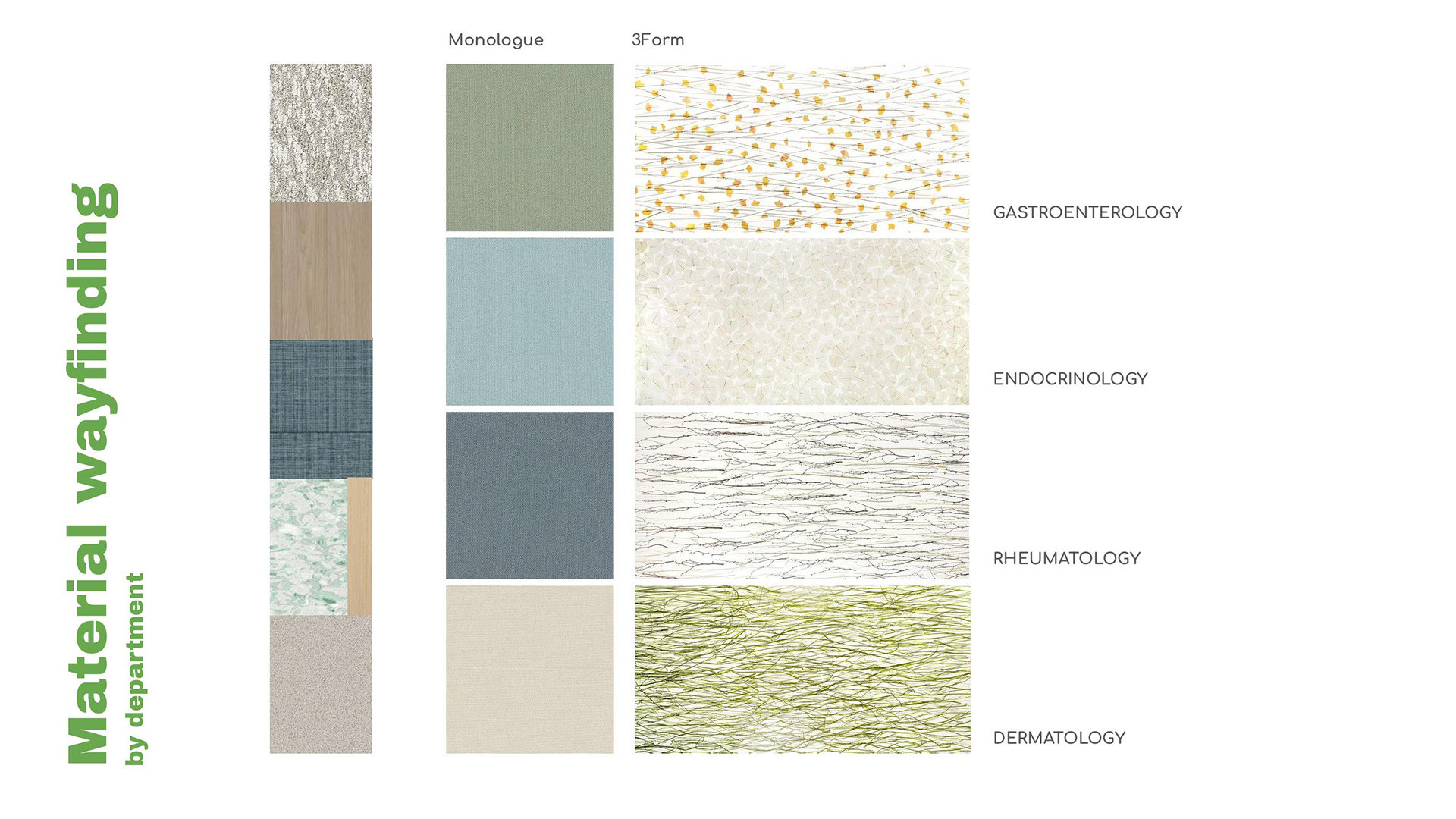 In addition to aesthetics, materials can also be used for wayfinding. This palette provides materials that are vertically shared between the four departments with subtle changes in upholstery and pressed patterned glass to denote the department spaces throughout the facility.
Staff spaces are strategically placed in areas that can facilitate meaningful collaboration. They are primarily located adjacent to other staff areas for
impromptu collisions between departments with the most natural daylighting around the perimeter of the facility
. Satellite nurse stations are also located at
pivotal turning points in the space
, conveniently announcing the department areas. 
For a patient-centered approach, point of care happens in the
core space with greater privacy and direct wayfinding
. Adjacent to provider spaces, this allows for an advanced double-door workflow.
With this workflow, providers will have a
"shared" space that can directly access the exam rooms
. This made it possible to maximize the given floor plate to fit the four departments, eliminating any unnecessary corridors for a more seamless work experience.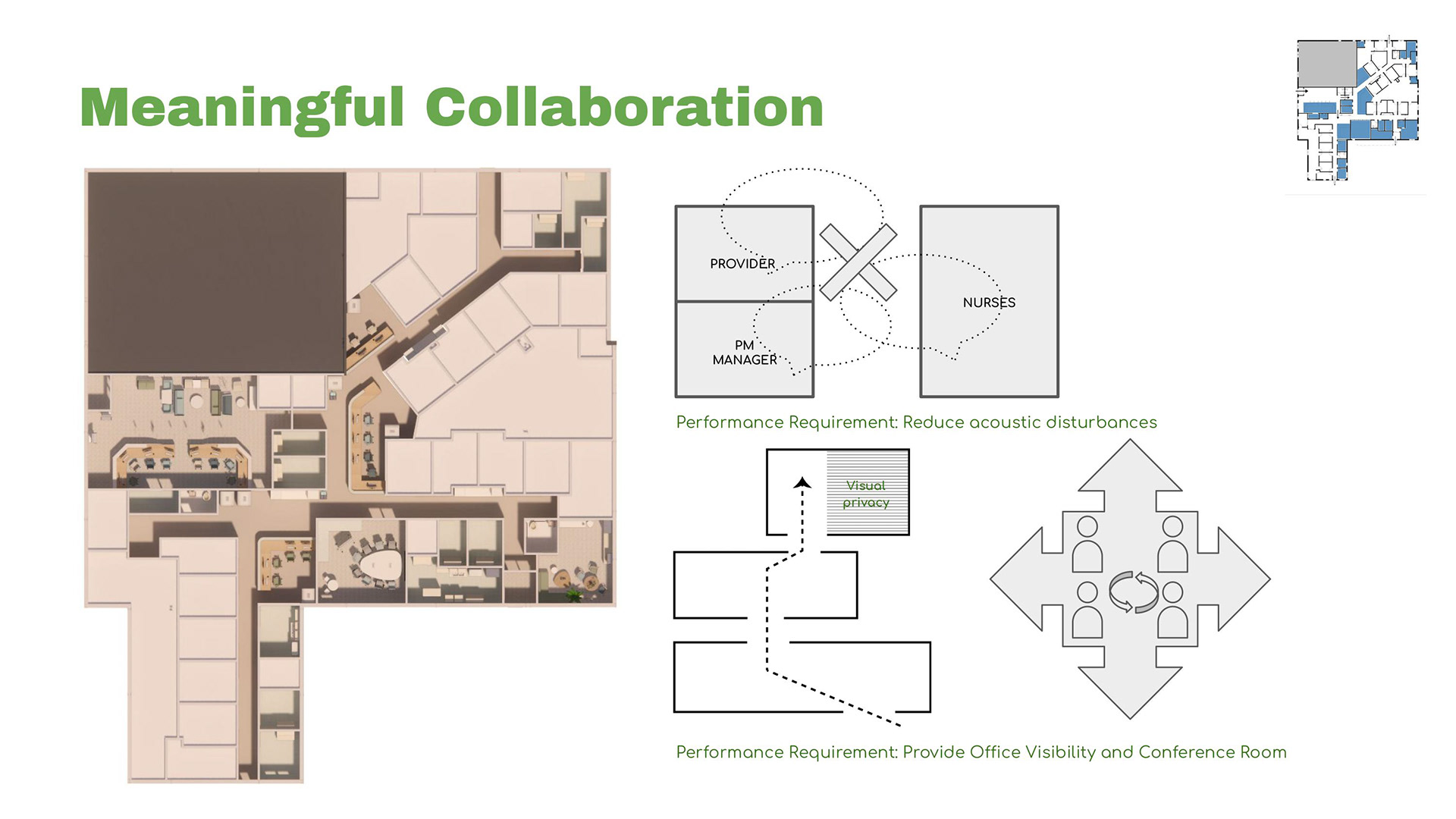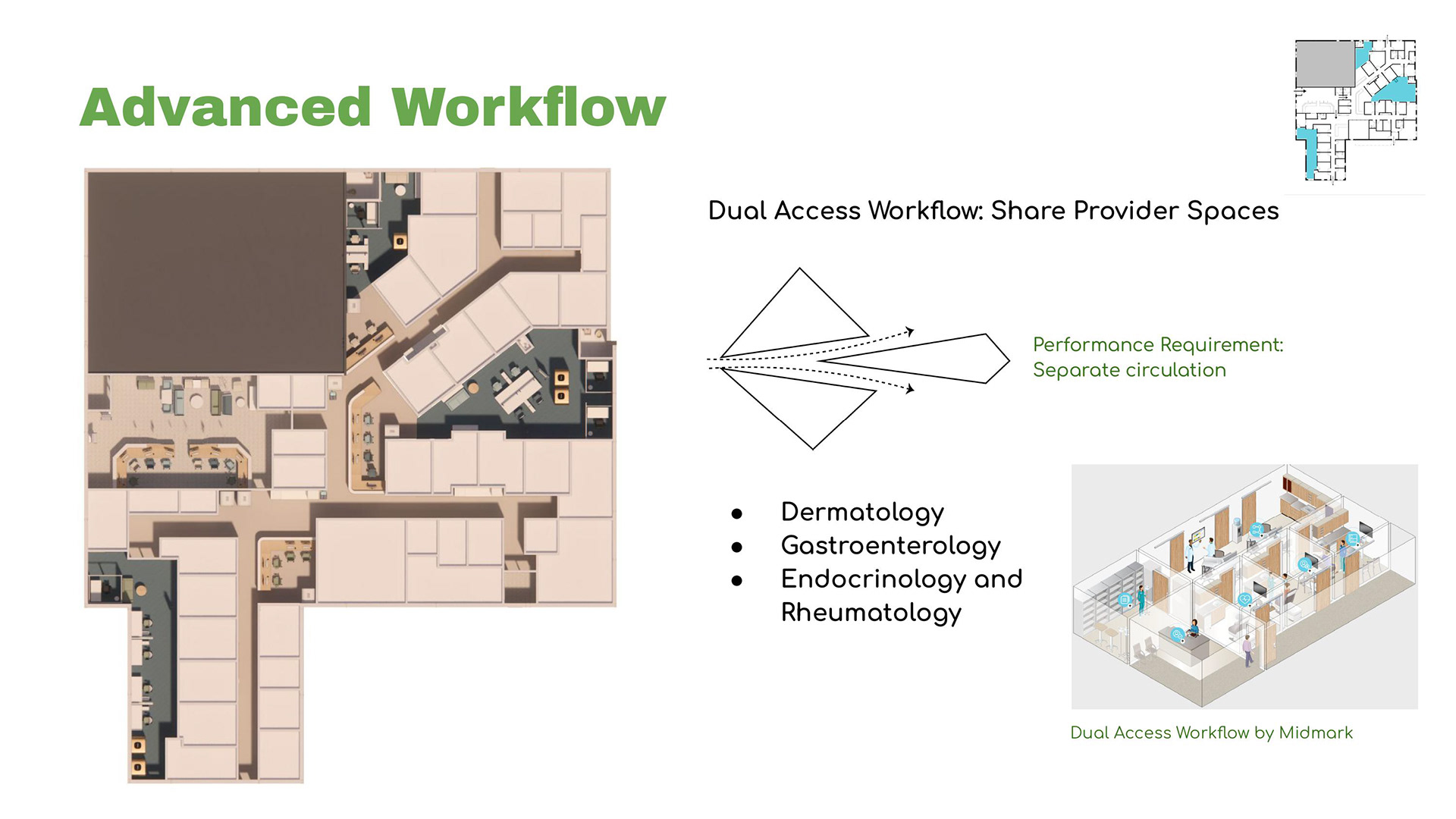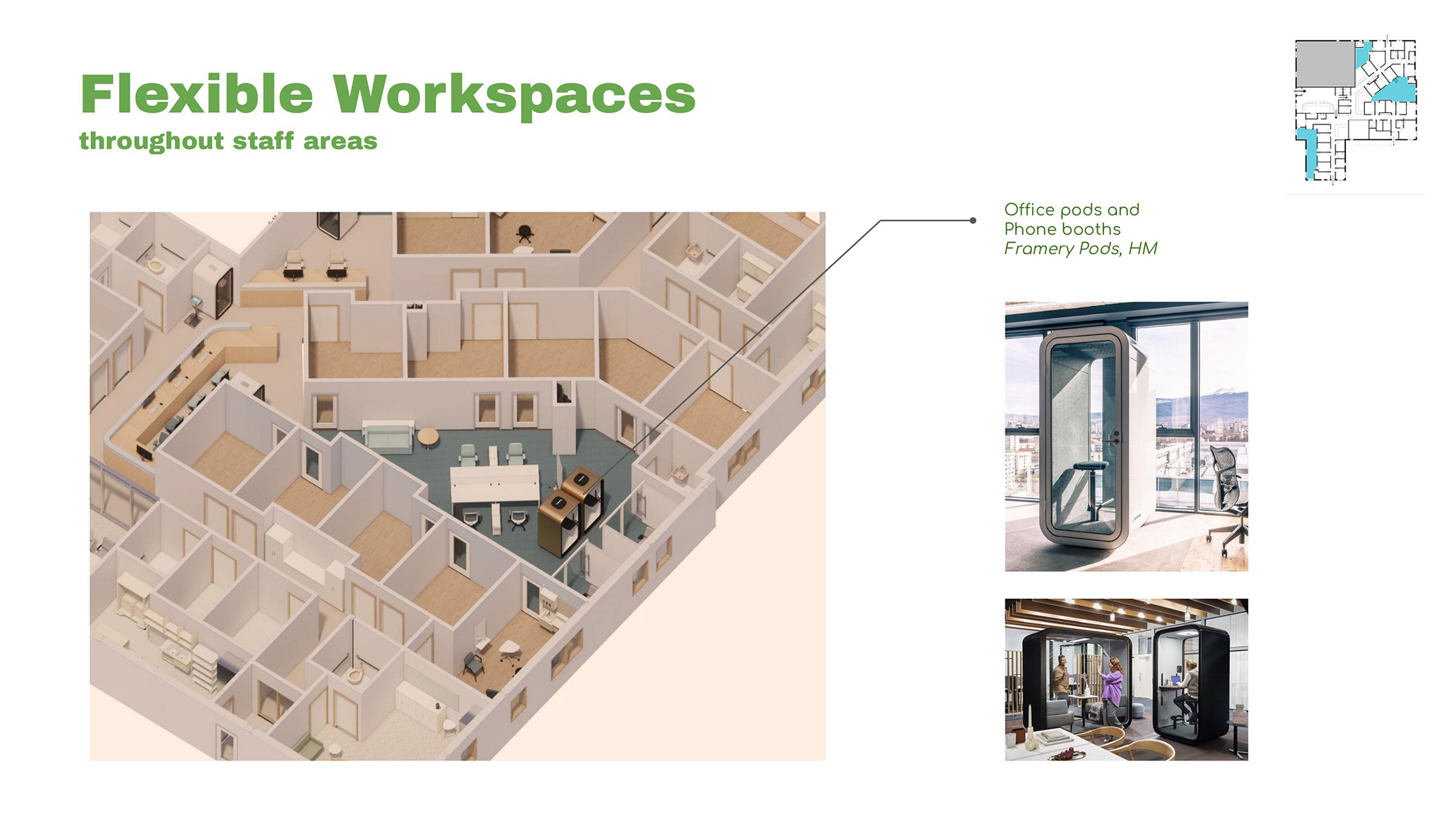 A
residential-style waiting room
offers a great opportunity to improve the healthcare experience. Repetitive patterns and colors are used to denote the four departments with a
wide range of seating products and arrangements
to provide more choices and postures for patients and visitors alike. These pieces are ready to adapt to any environment moving forward.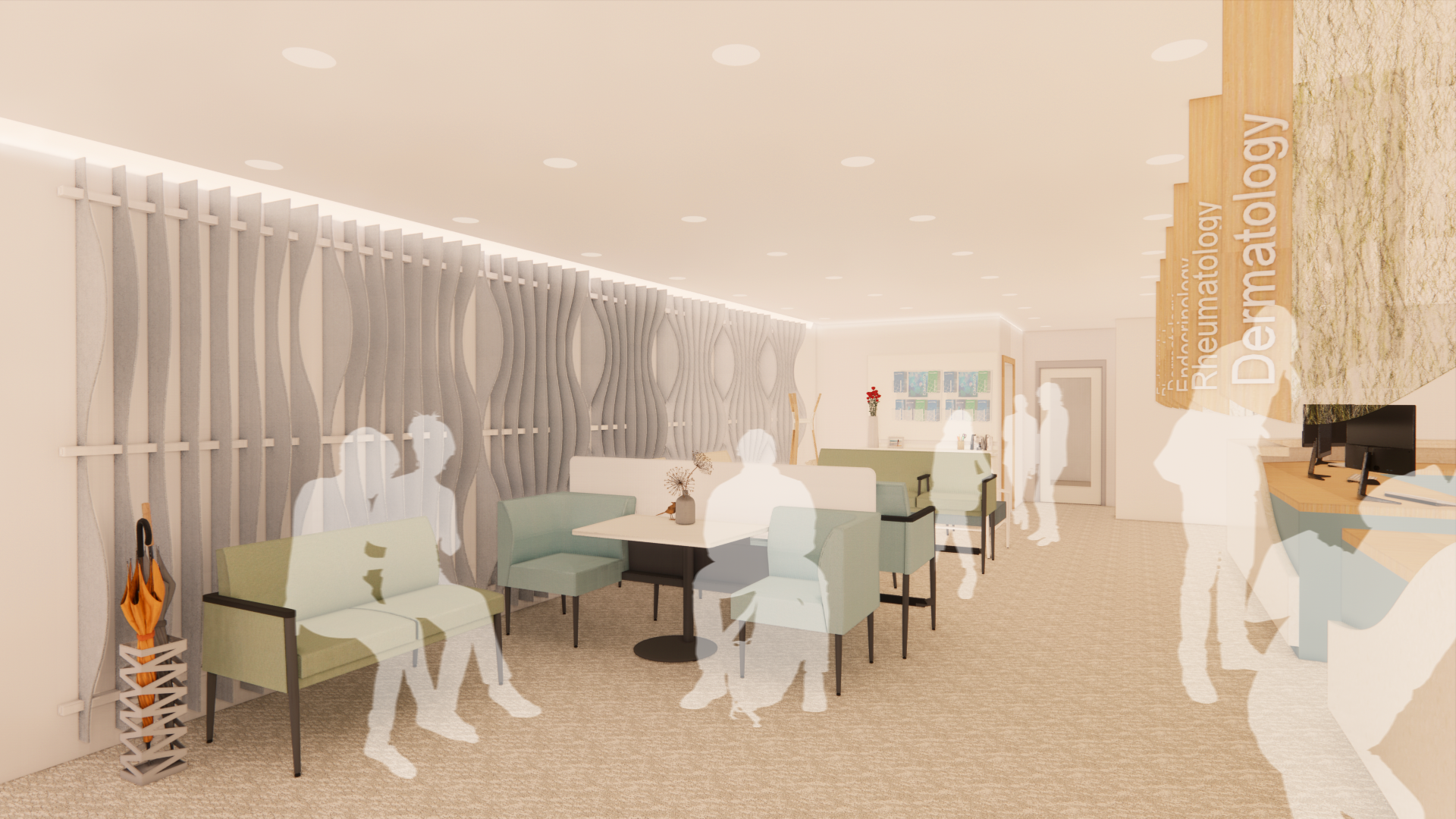 Materials used to denote each department are subtly incorporated into the exam and procedure rooms. From the waiting room to the patient care spaces, efficient triangulation via dual access workflow can satisfy both patient and provider needs with natural artwork and mirrors on the wall.
Modular casework holding interchangeable components
can also withstand the rigors of healthcare and integrated technology can create a streamlined process under a
trusted atmosphere with patients and visitors
.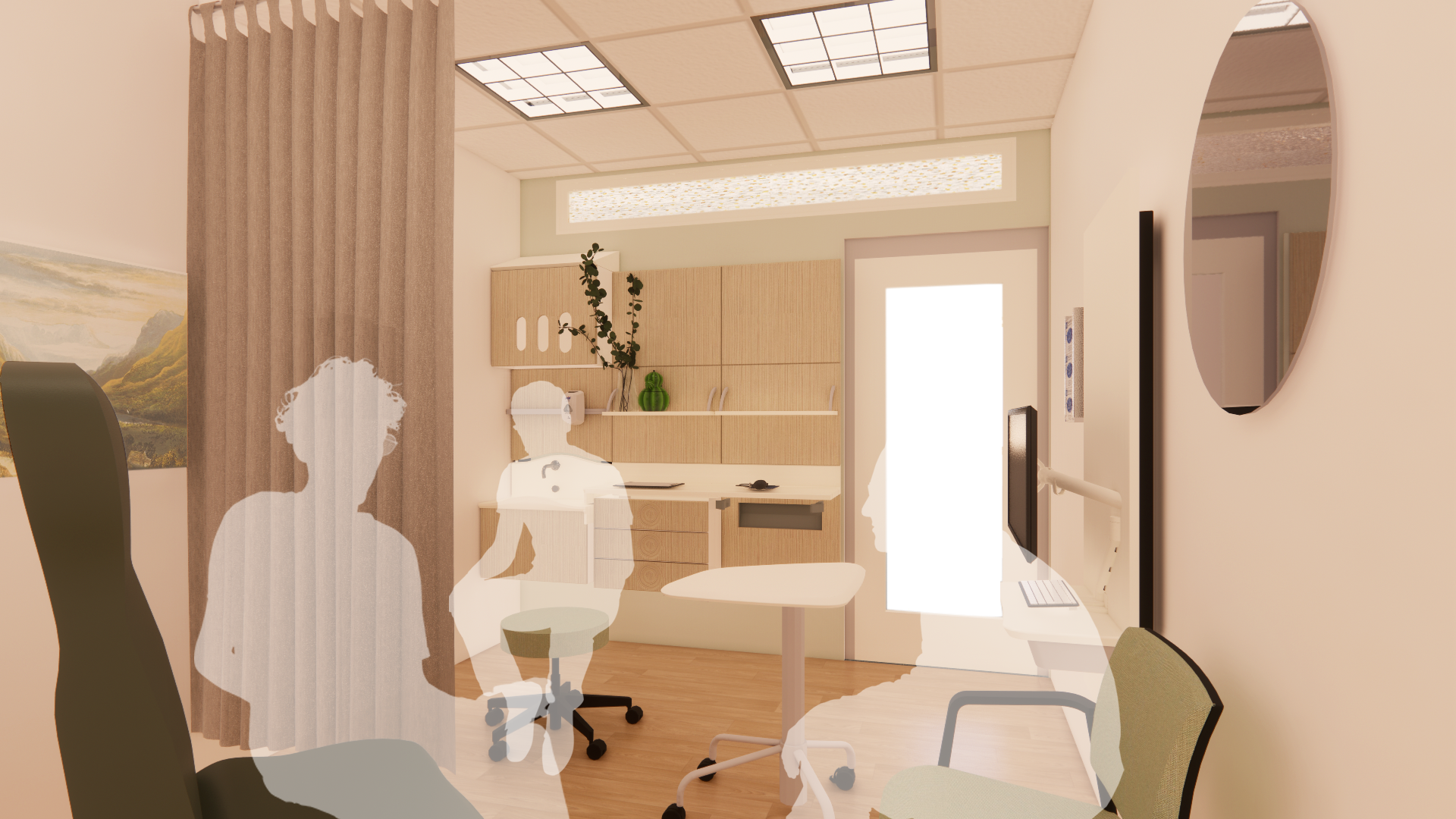 Interdepartmental Exchanges
In this breakroom, the four departments come together in a social space with room for personalization. Staff can
customize the space seasonally with amenities provided in this sun-lit breakroom
. This variety in staff settings can enable a diversity of communication styles which is proven to
increase worker satisfaction
by over 30 percent.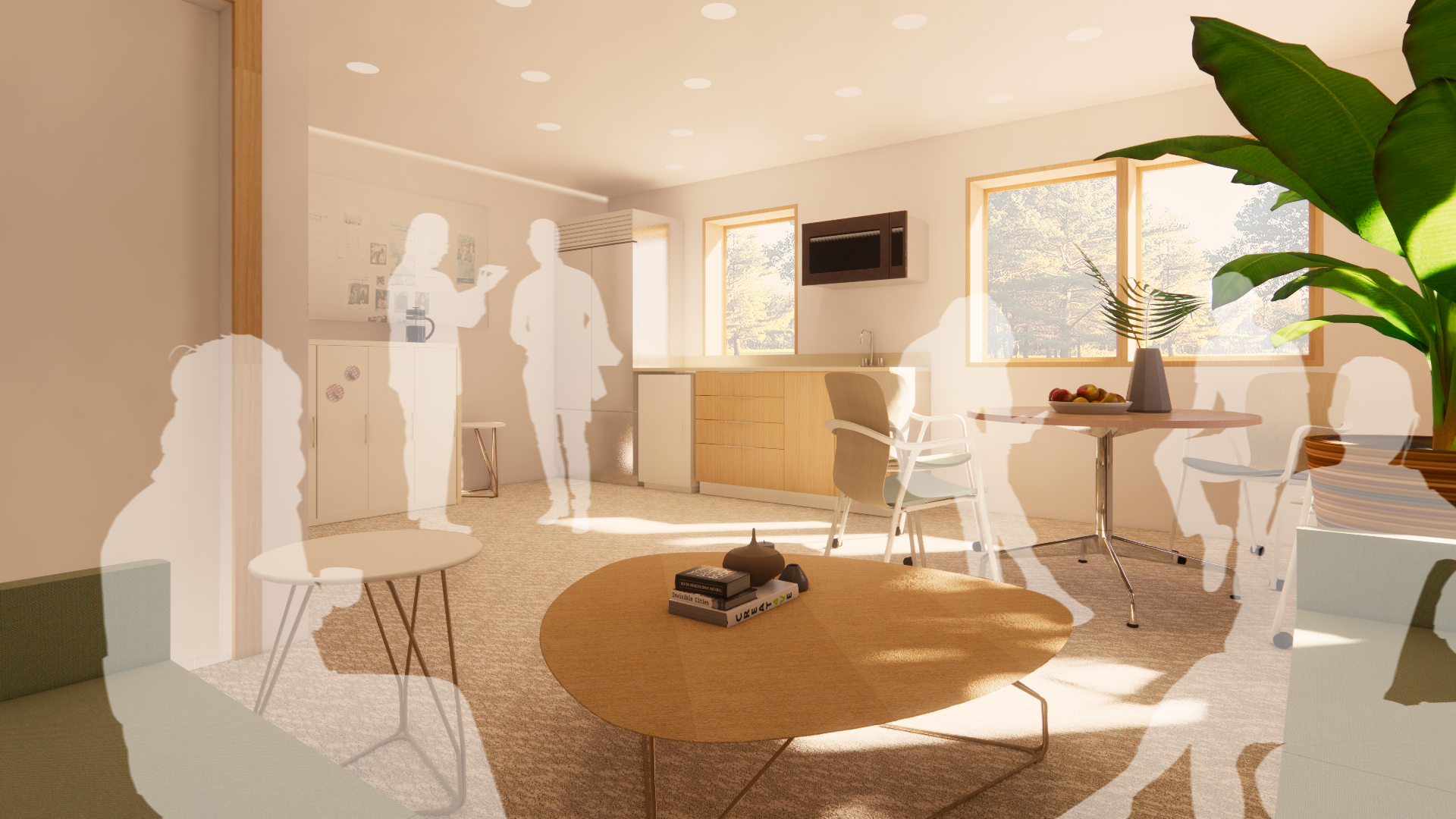 This was the only team that proposed a design that fulfills the client's request for a complete merge of four departments. While there are limitations including a more challenging outfit of the space, window reconfigurations, and mech room relocation,
the opportunities in this model are future-proof
.
Flexible workspaces and modular designs
are integrated into the redesign to allow for a resilient healthcare facility like Cayuga's to adapt quickly to change while delivering the best patient care.