PROFILE PAGE
This shows the design of the profile page before and after the user inputs their information, including groups to join and character traits. This design brings together the colors of Goalden Hour and focuses on a

personal page that speaks to the user about who they are as a person

before they continue to goal shop and use the productivity app.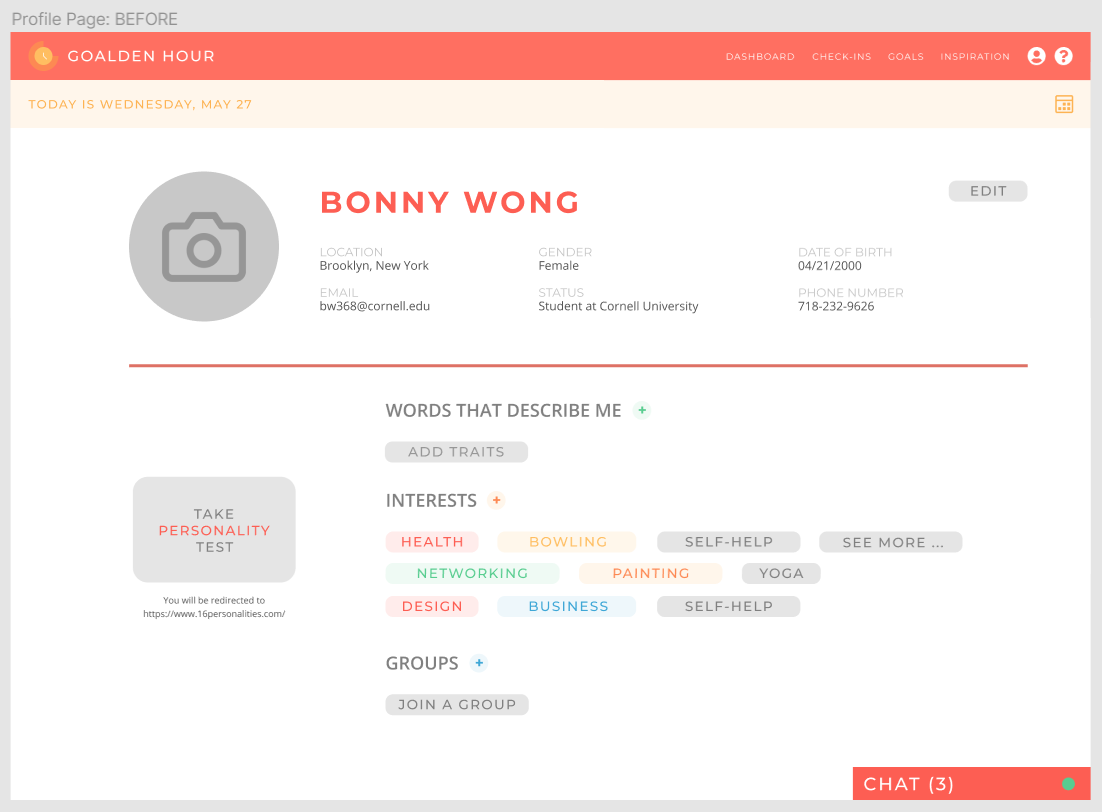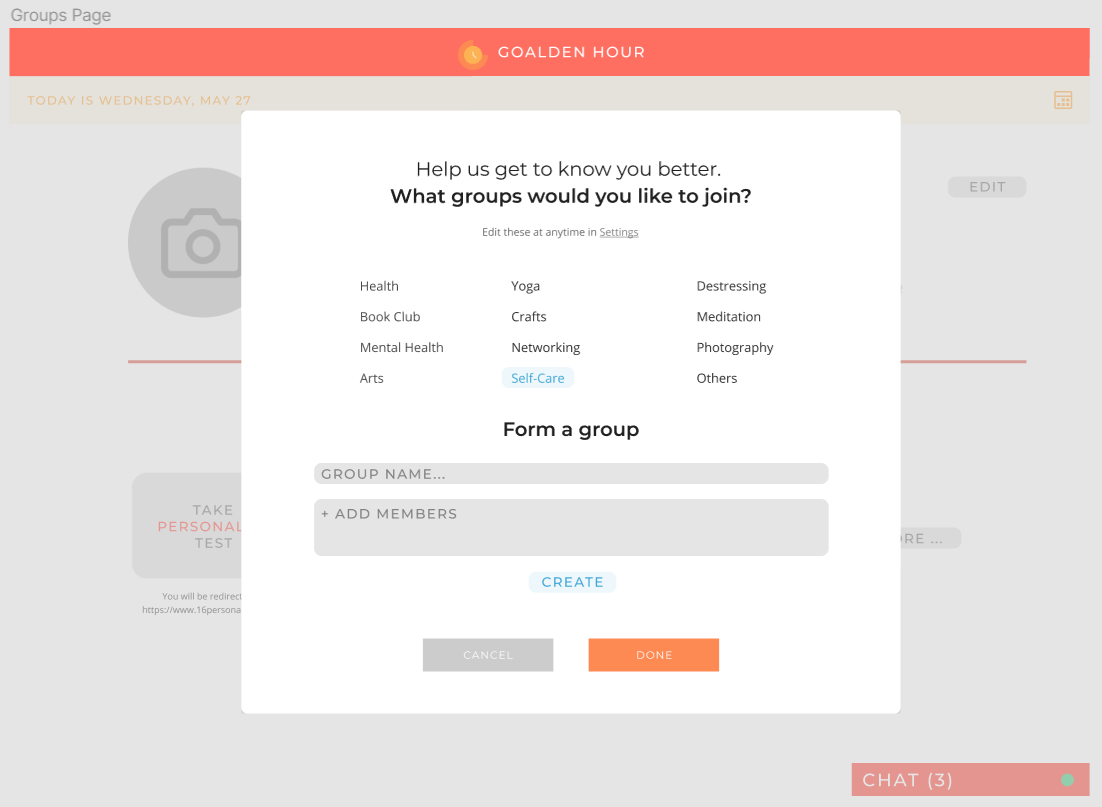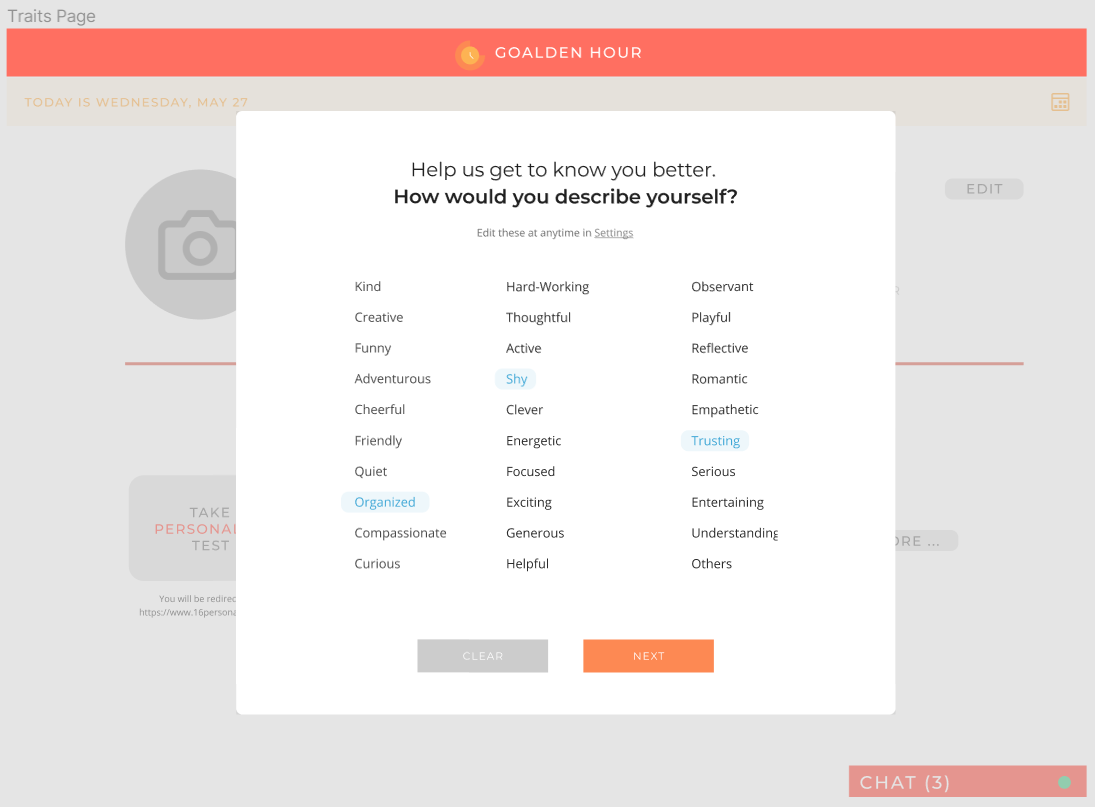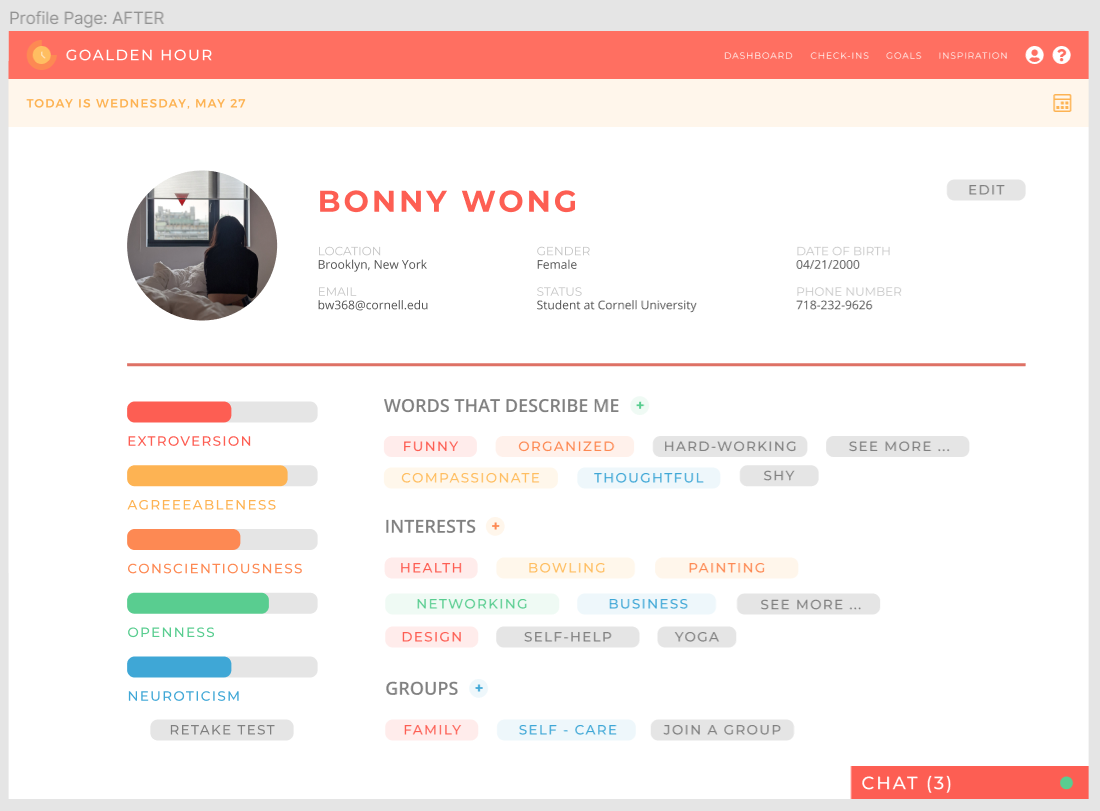 INSPIRATION PAGE
This page functions as a "feed" for users to shop for a variety of goals and activities. Using the brand colors to

distinguish the different filter options, we designed the "cards" to fit as much information as possible

before the user continues to look into a specific goal, activity, or category.