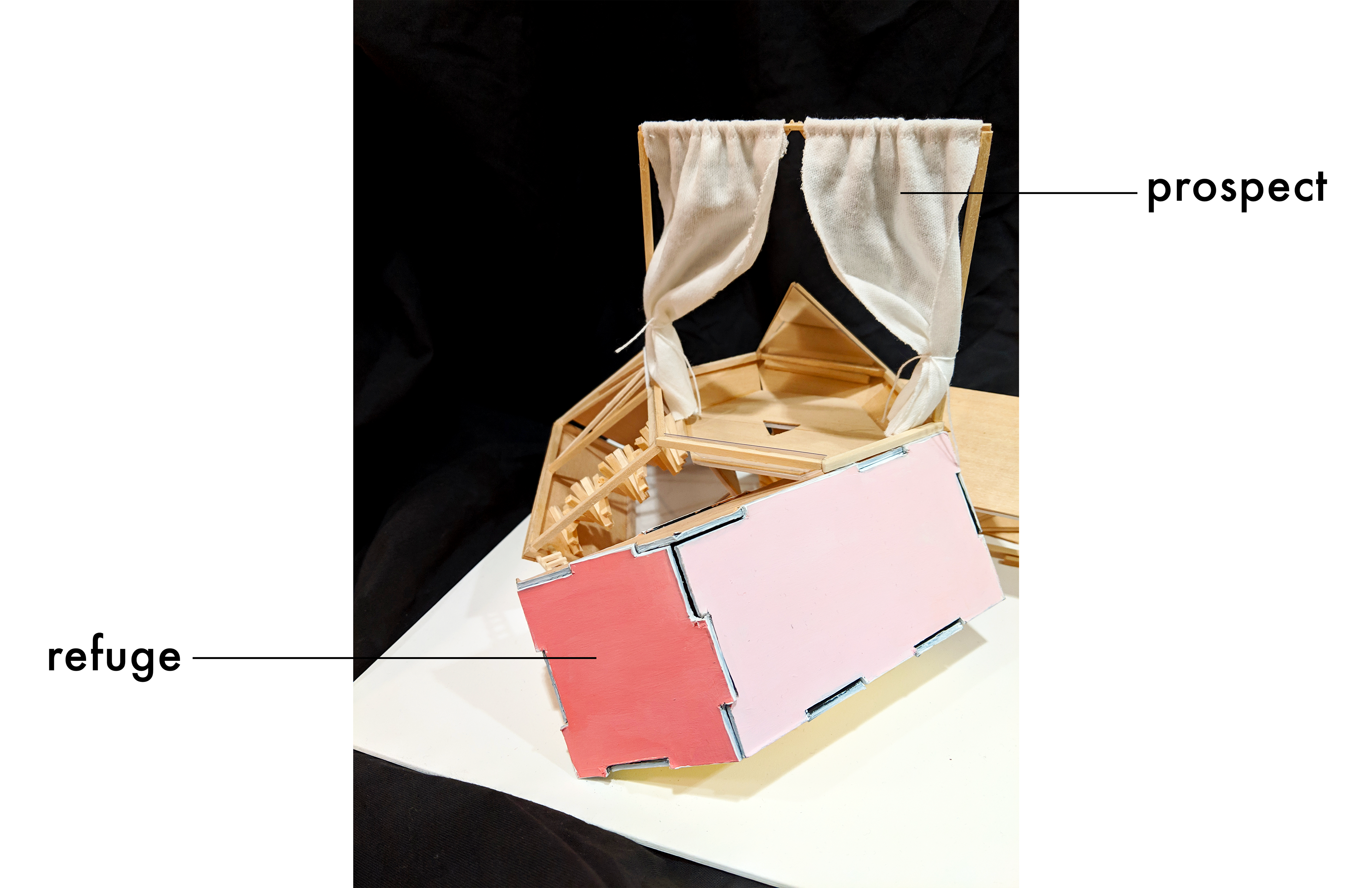 headspace /ˈhedspās/ (n.) a person's state of mind or mindset
Build off of the

pre-constructed model

and maintain at least the same number and location of vertices.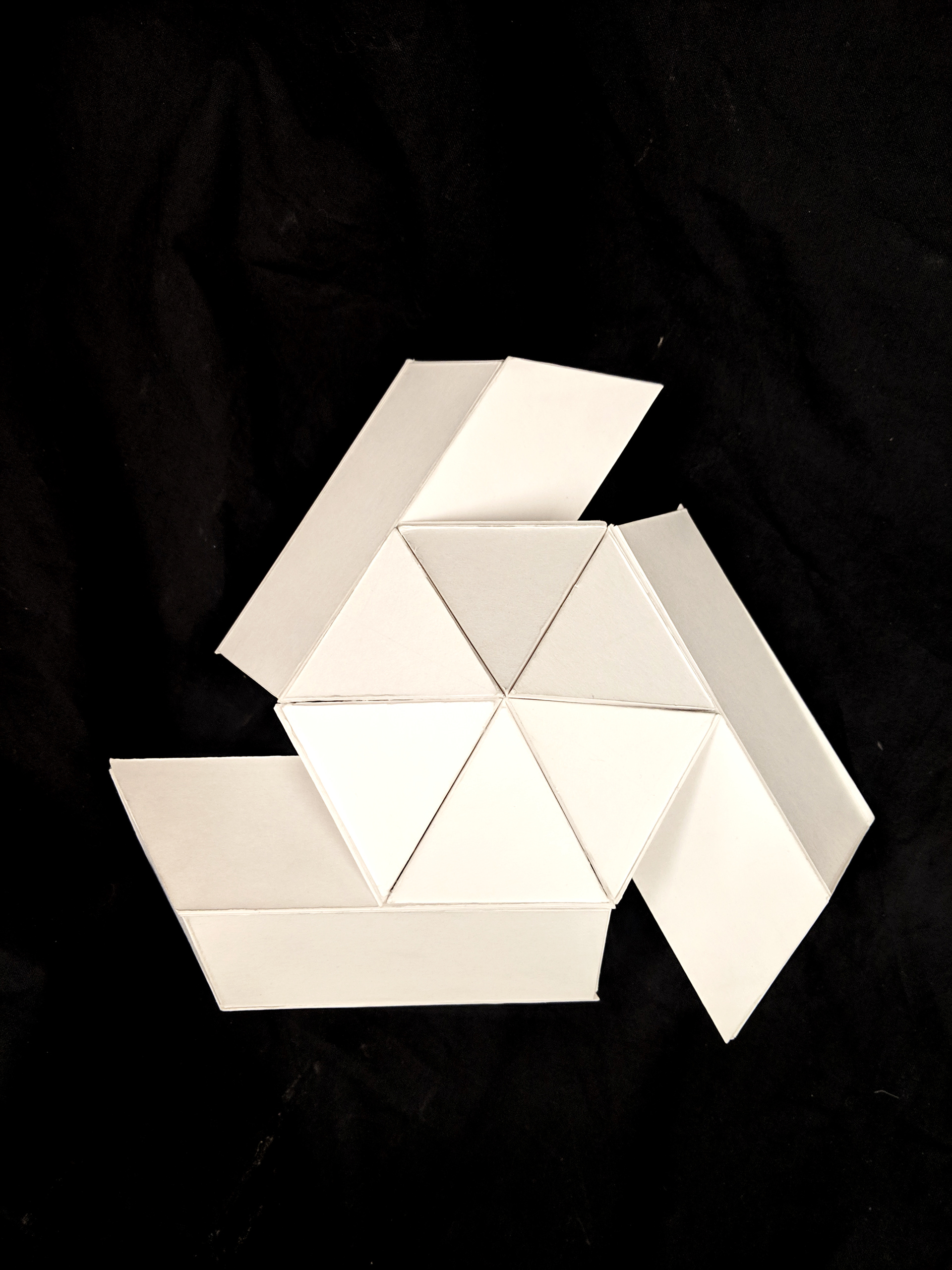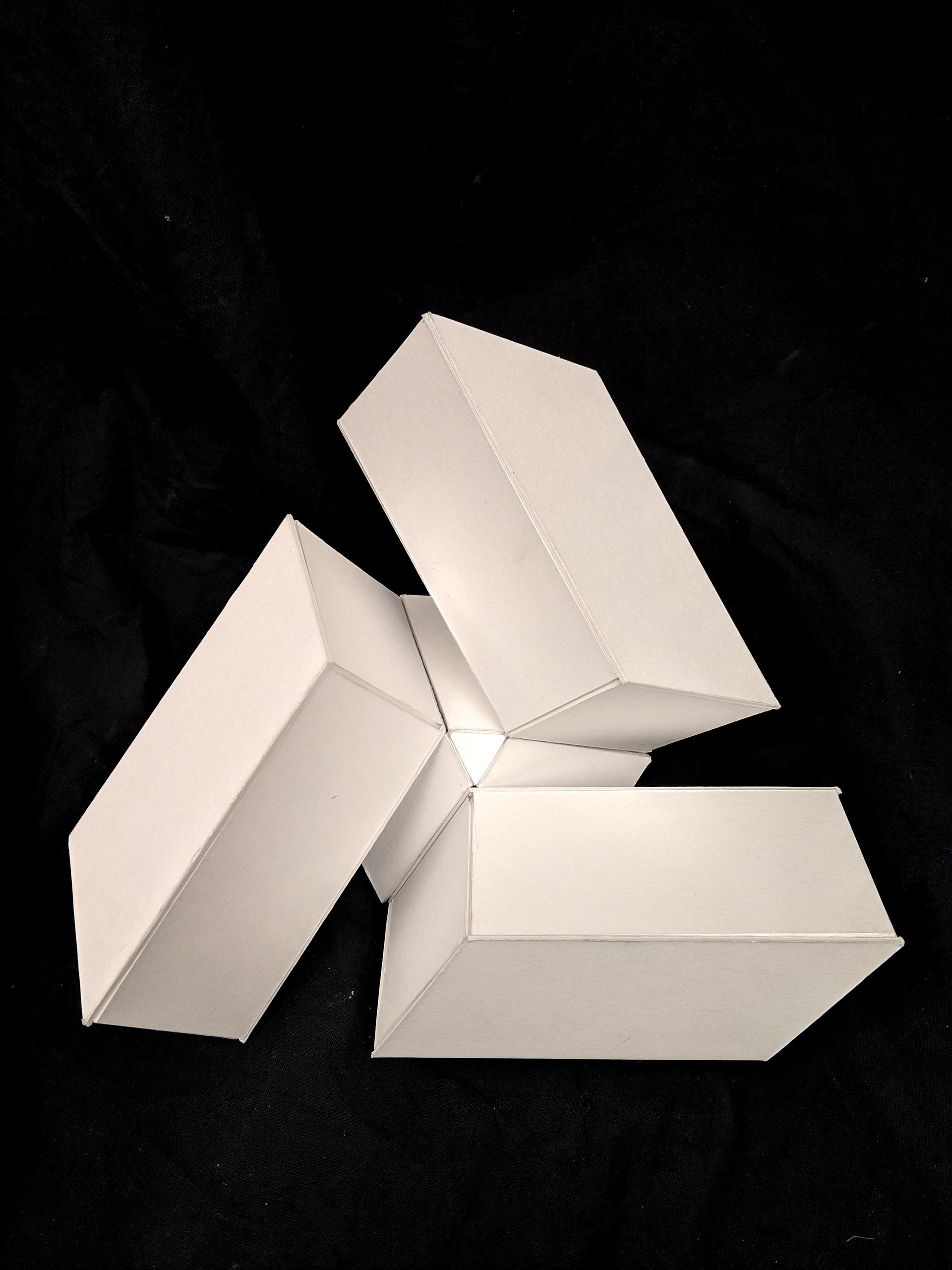 headSPACE is a

personal narrative on my places of refuge and prospect

. My prospect was the

curtained patio

overlooking our garden as I seek further adventure and my refuge was the

enclosed playmat house

where I let my mind wander off into space as rays of light entered. headSPACE embodies both, conveyed using the

same geometric parti

shown above, abstracted. The corresponding style conveyed is

Expressionism

: emotion over reality where

head meets space

.