Norrie Flow is a
wayfinding system
designed for Norrie Point Environmental Center

. Inspired by the center's historical and educational values on the Hudson River, this new wayfinding system for exterior signages and deck exhibits create
an interactive and cohesive wayfinding
to guide visitors in their Norrie journey while
encouraging public engagement with this valuable aquatic resource
. 
***
To design a wayfinding system of exterior signage and deck exhibits for Norrie Point Environmental Center.
studioSHIFT |March 2020 - May 2020 | Co-designed with Amanda Green and Jacky Lin
Norrie Point Environmental Center is located within the Margaret Lewis Norrie and Mills State Park on the Hudson River. 
It provides
convenient access
to the river, fishing, hiking trails, and educational programs.
EVIDENCE-BASED DESIGN RESEARCH
> People gravitate towards
natural light
and a well-planned outdoors encourage visitors to
spend time outdoors at ease
.
> At a fork in the road, you can usually tell the
road more traveled
.
> 2D constructs are
easier to describe and memorize
when wayfinding compared to 3D elements which have a
more fun and engaging nature
.
> To encourage
public engagement
with this valuable aquatic resource.
> Create a more
interactive and cohesive wayfinding
to guide visitors in their Norrie Journey.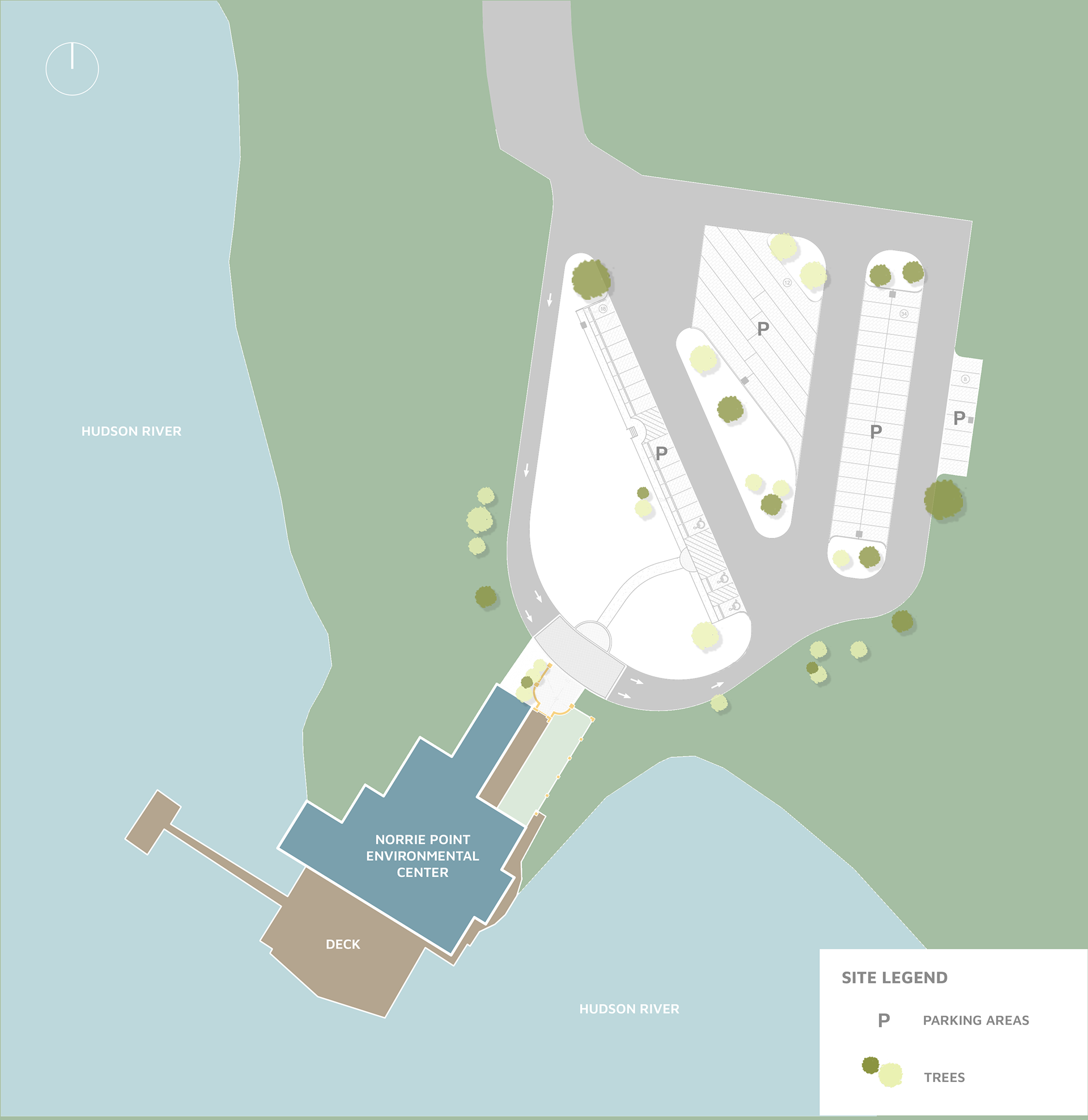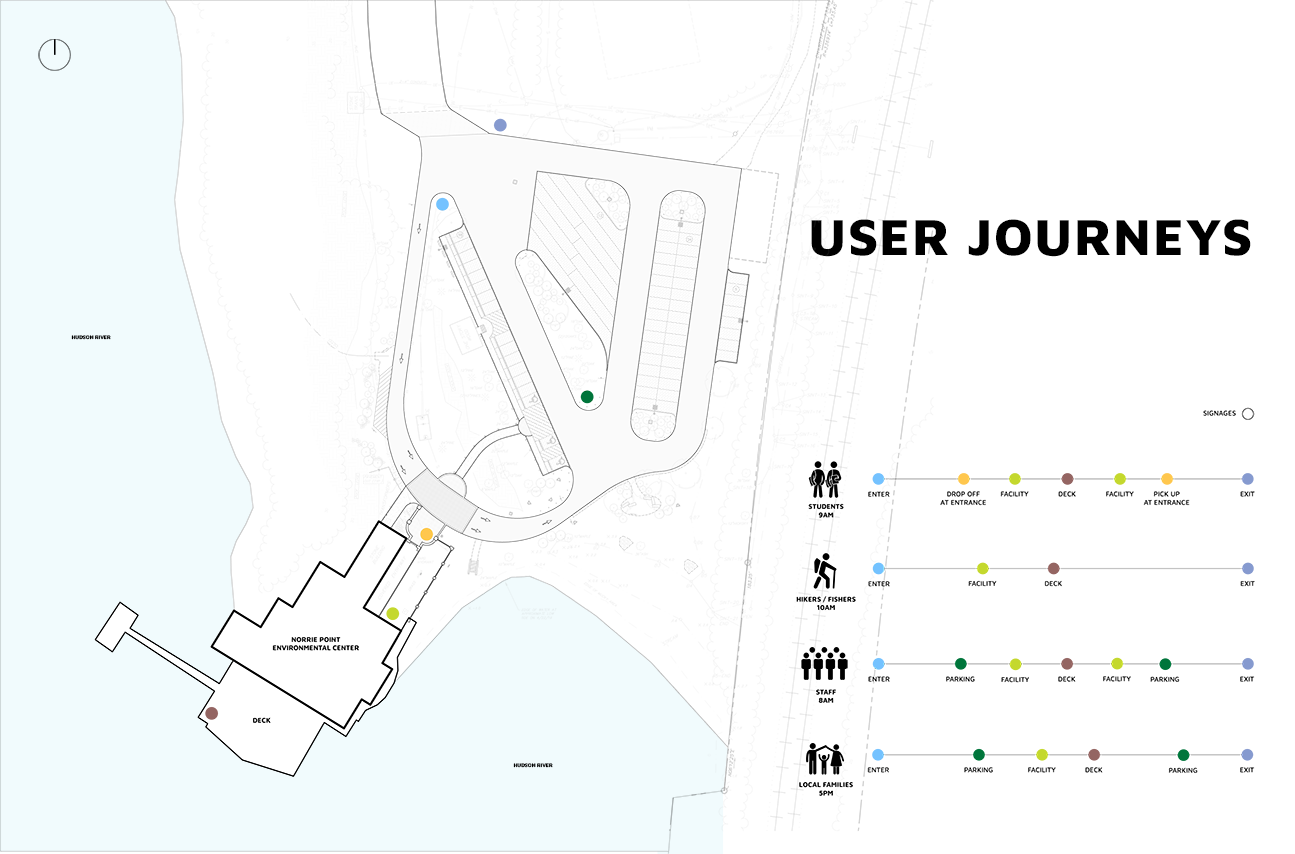 SIGNAGE DESIGNS AND PROPOSED FF&E
For the outdoor wayfinding, we proposed using signature fish silhouettes to
engrave cut-out designs
on signage. This makes the signage blend with the environment without greatly obstructing the beautiful view of the Hudson River. Made of aluminum and acrylic, these materials are suitable for
weather resistance and long term stability
.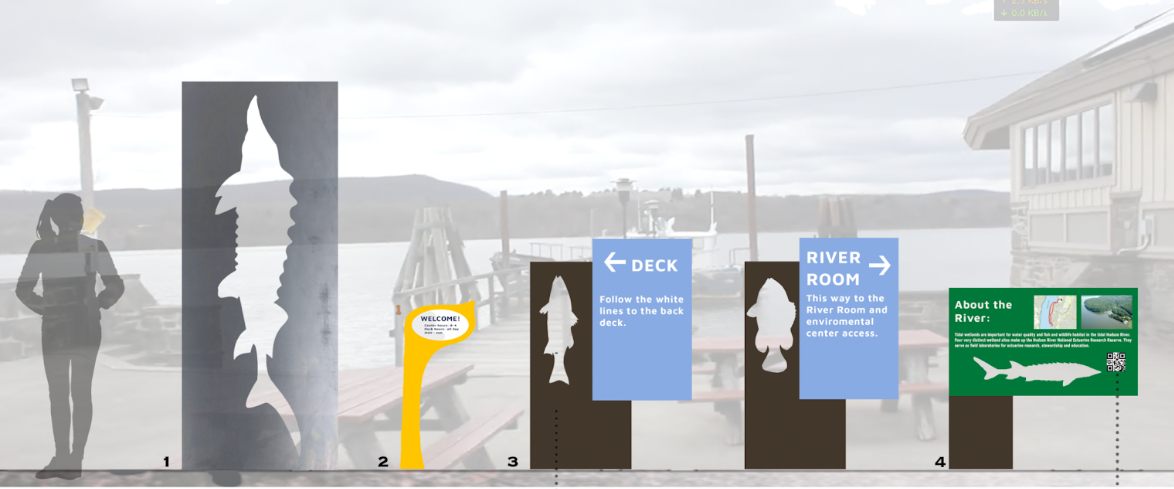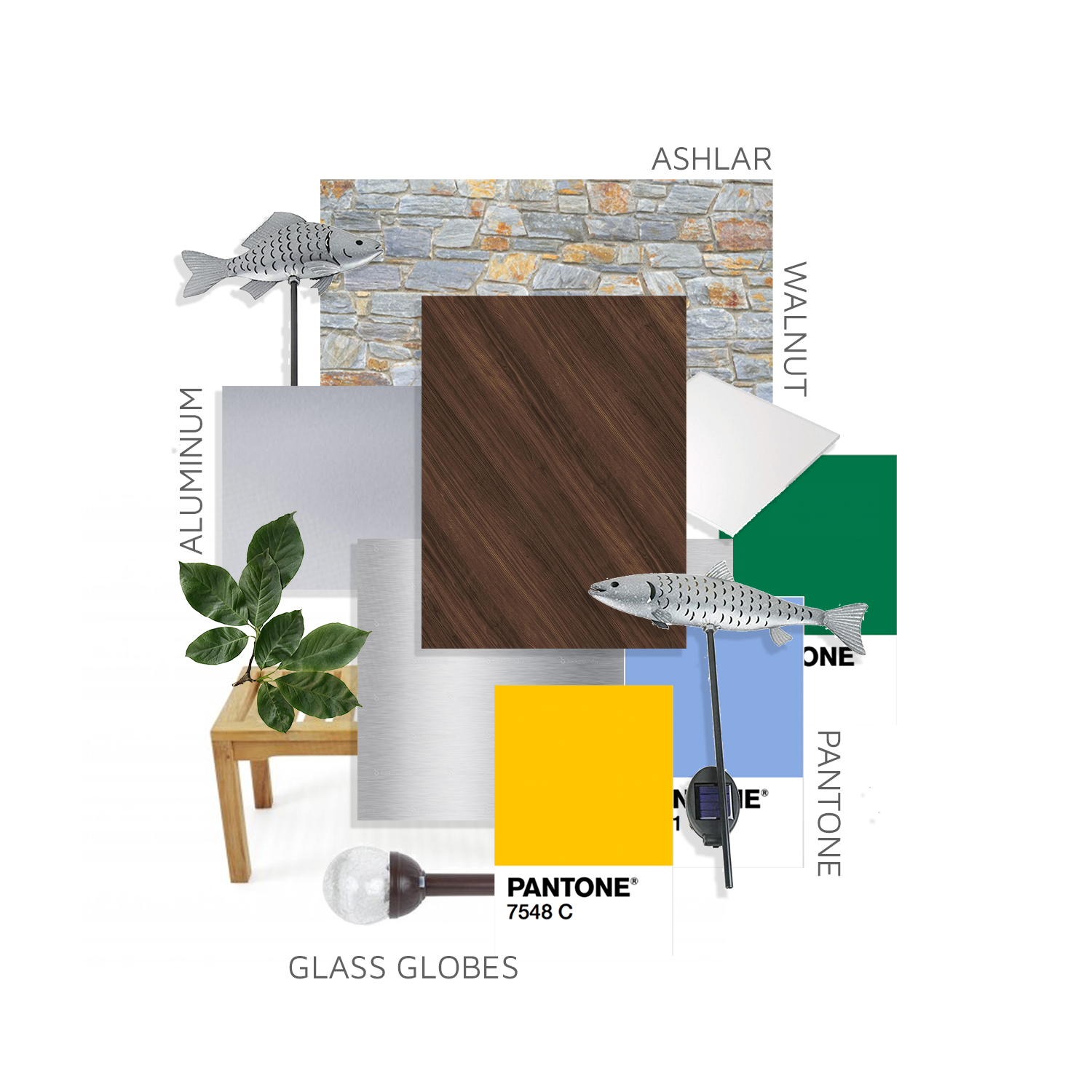 Acrylic fish guide visitors towards the main entrance doors. They will be
inserted into the mortar joints
of the existing Ashlar stone to
preserve the historic fabric and ensure the safety of visitors
.

Fun facts about the presented fish species create a more
informative exhibit
along the deck with textured wood carvings that provide a
tactile experience
for students and visitors.

SAMPLE PAGES FROM CLIENT PRESENTATION