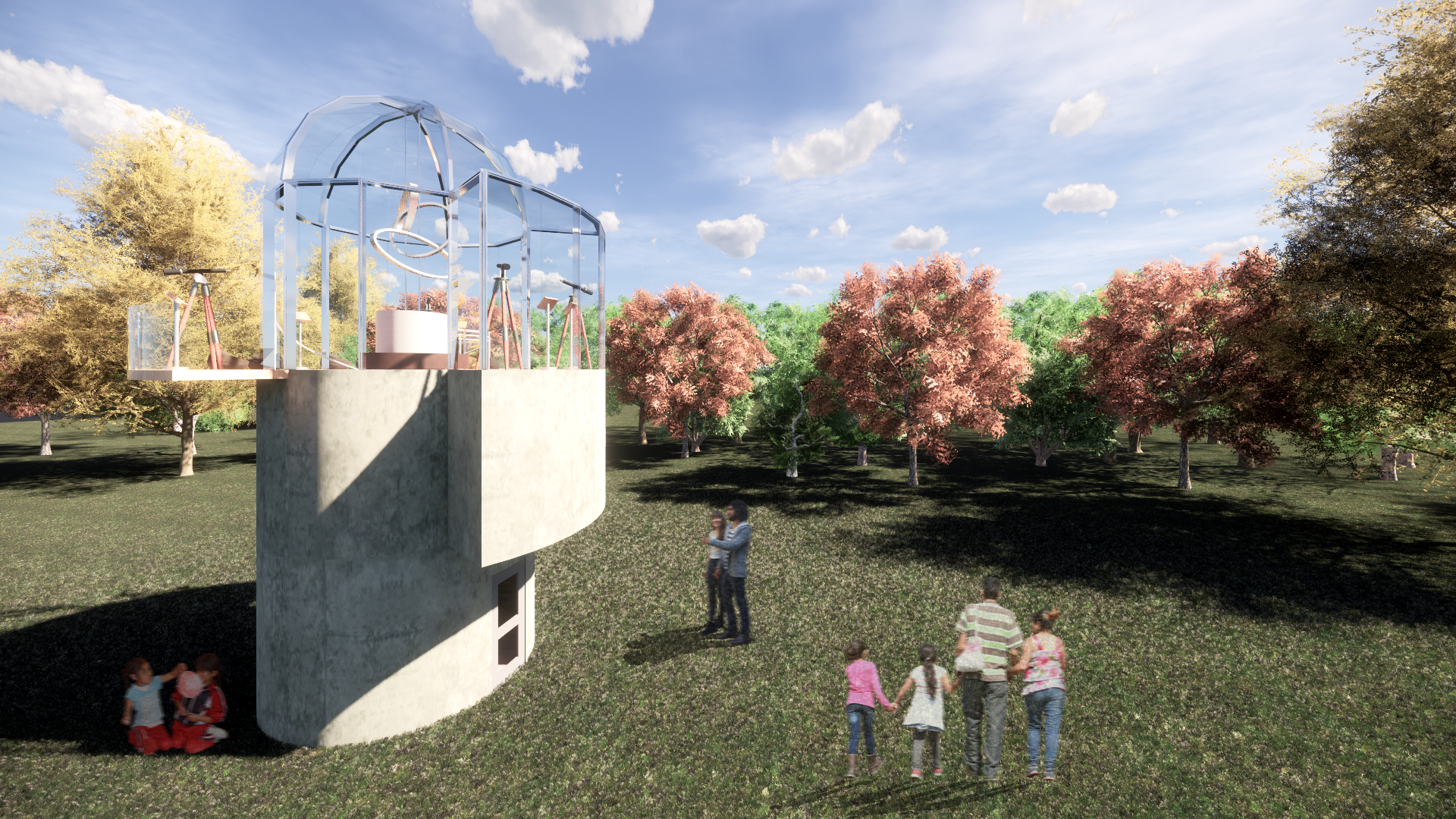 The 360 is an
abandoned silo repurposed
into an ideal destination for visitors seeking a "real city break" and eager to learn more about what the Hudson River has to offer with its naturally beautiful landscape and biodiversity. This
experiential observatory
offers families of all ages a place to come together and learn more about the history behind Hudson Valley while comfortably enjoying the
immersive experience both inside and outside of the silo
. 
***
To repurpose an abandoned silo situated alongside the
Hudson Valley in New York. The new program should consider the current clients residing in the area and offer a new business opportunity in the space. 
Magnifying Small Spaces |November 2019 - December 2019
Hudson Valley is known for its diversity of outdoor activities with its natural terrain. It is popular especially in the fall, offering its visitors a real city break with its artsy and historical culture, trending in the area. The given site sits conveniently in this location, in the heart of Ulster County, right beside the Hudson River.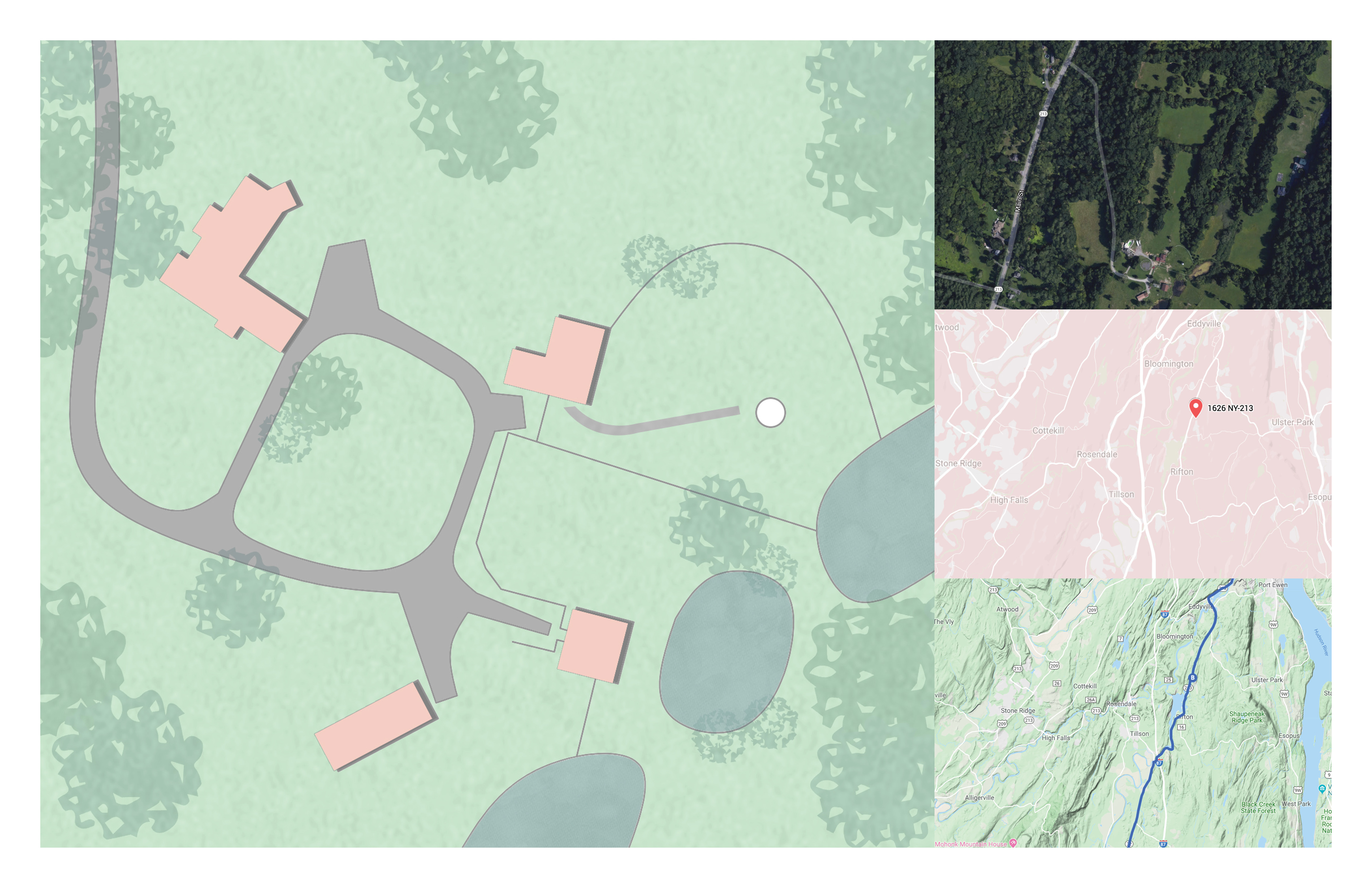 In addition to the hosts of the complex, tourists and guests are invited to the silo for a fun experiential opportunity to explore the views of the Hudson Valley and learn more about its history, all in one.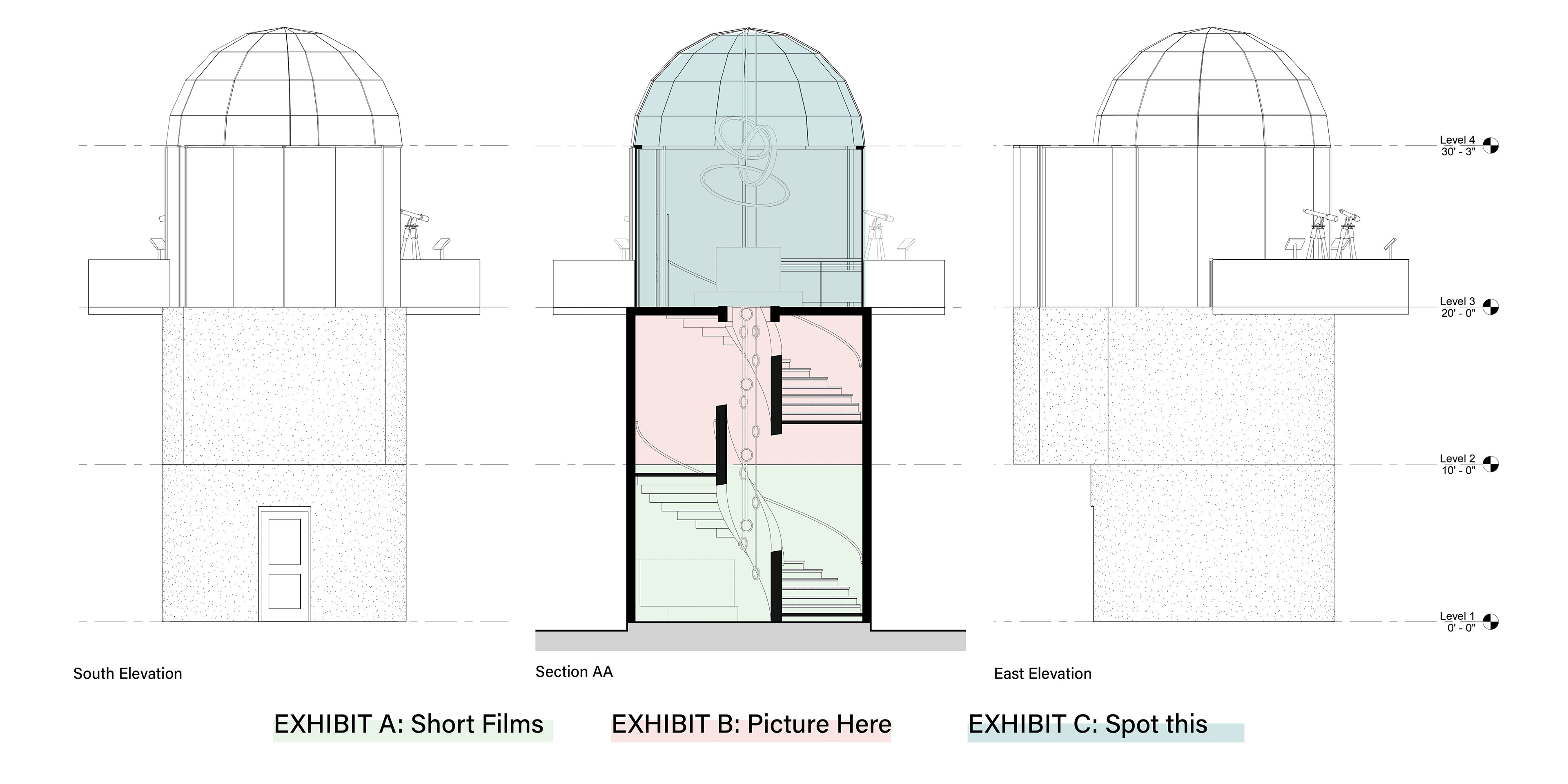 Enter into the display of a short clip based on your choice of a local movie or one of Yan's (client) creations.
> The story of homeforest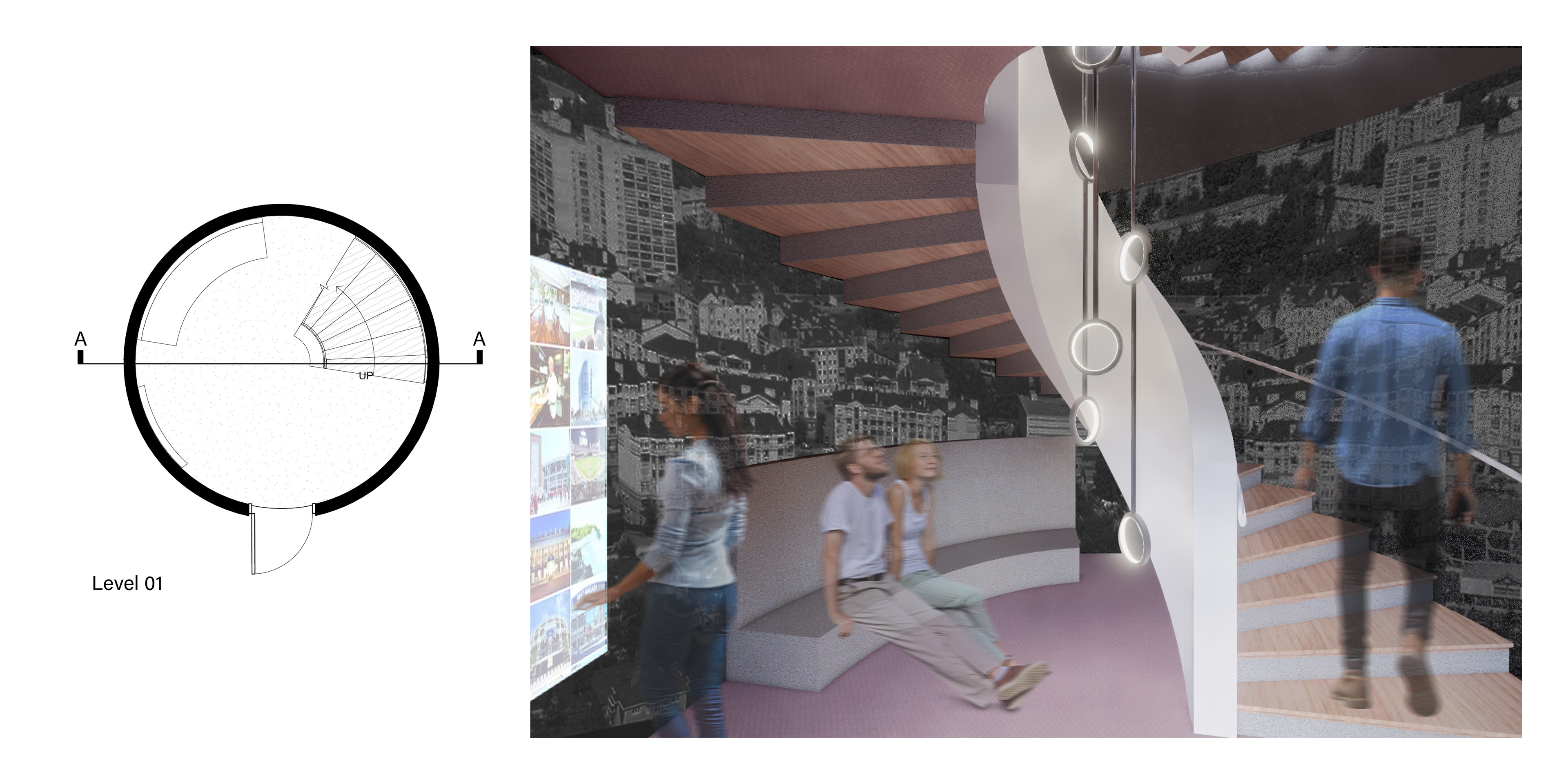 Make your way to the second interactive display screen and choose your landscape to be shown around the walls. Immerse yourself into the beautiful atmosphere of the Hudson Valley.
> The Heart of the Hudson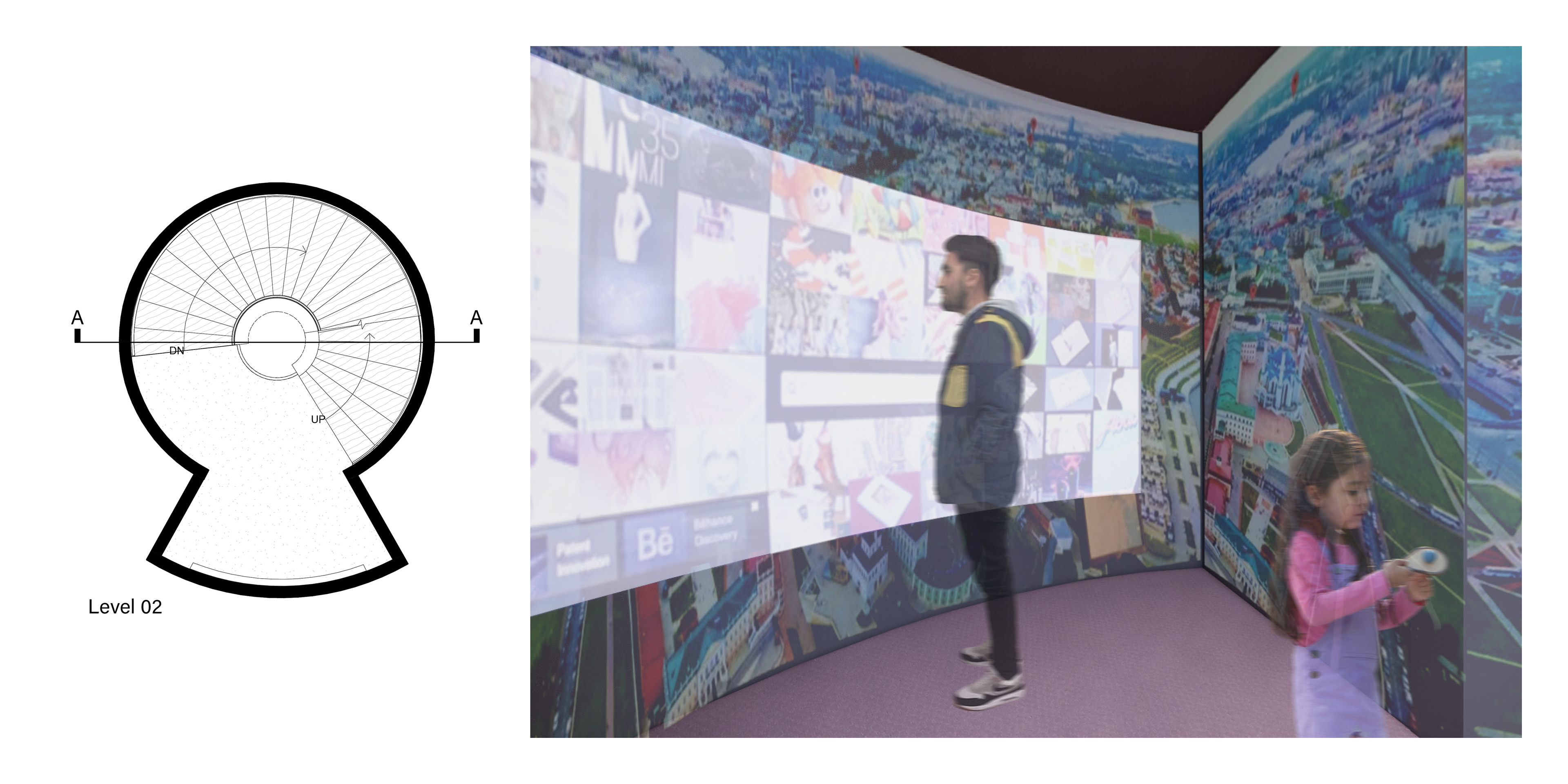 Take a step out for some fresh air or check out the learning nook to discover local plans and animals present in homeforest using the pre-positioned telescopes. Be sure to stay for a sunrise or sunset to really experience the breathtaking panoramic views. 
> Blue Wild Indigo Baptisia australis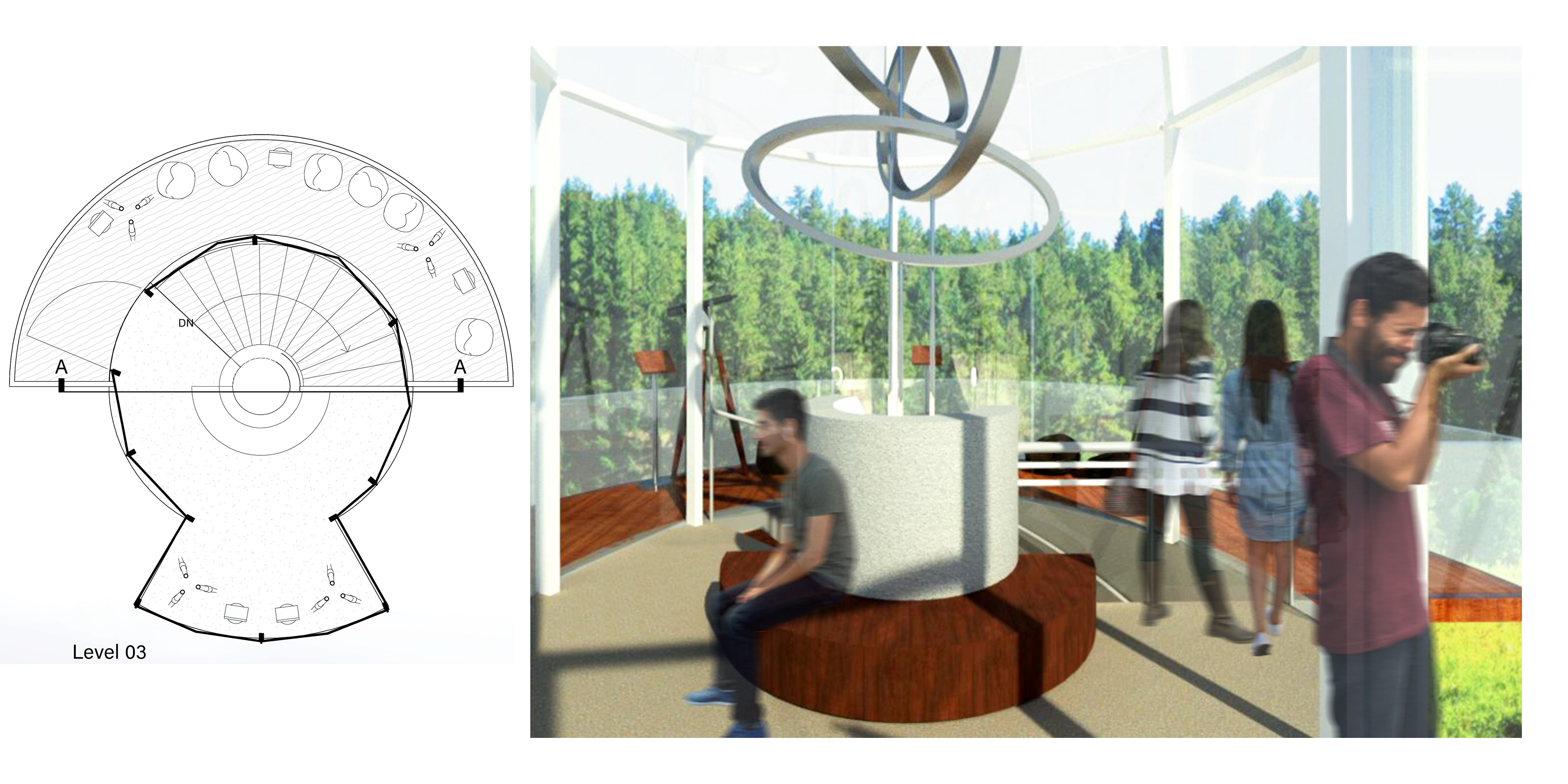 FINAL POSTER PRESENTATION